SPECS
Regular Performance Clear CAT 0 - VLT 90%
Clarity MTB Brown / Light Silver Mirror CAT 2 - VLT 32-40%
Clarity MTB Brown/Silver Mirror CAT 2 - VLT 18-24%
Clarity Road Violet/Gold mirror CAT 3 - VLT 16%
Clarity Road Violet/Light Silver Mirror CAT 2 - VLT 25%
Clarity Road Violet/Silver Mirror CAT 3 - VLT 10-16%
or 4 interest free payments by Zip
info
Delivery
FREE on orders over $99
Returns
30-day returns. Read our policy.
POC - AIM SPARE LENS
Aim's lens tints are optimized for road biking, increasing contrasts on the road surface and helping you to spot irregularities, holes and gravel in time. The anti-fog and ripel treatments help keeping fog, dirt and grime off your lenses and makes water pearl off.
Maximize your field of view on the roads or on the trails with the Aim sunglasses. Featuring an oversize shield, the Aim give exceptional eye coverage for protection and unencumbered vision.
LENSES
The oversize shield lens features Clarity technology developed in partnership with optical industry leader Carl Zeiss. Clarity lenses control the color spectrum for enhanced contrast and color definition for clearer vision in the environments you ride in.
VLT EXPLAINED
Visible Light Transmission (VLT) describes the percentage of light in the environment that reaches your eye after passing through the lens. A lower number corresponds to a darker tint. Generally speaking, a higher VLT lens will suit lower light conditions, and a low VLT lens will suit bright, sunny conditions.
---
---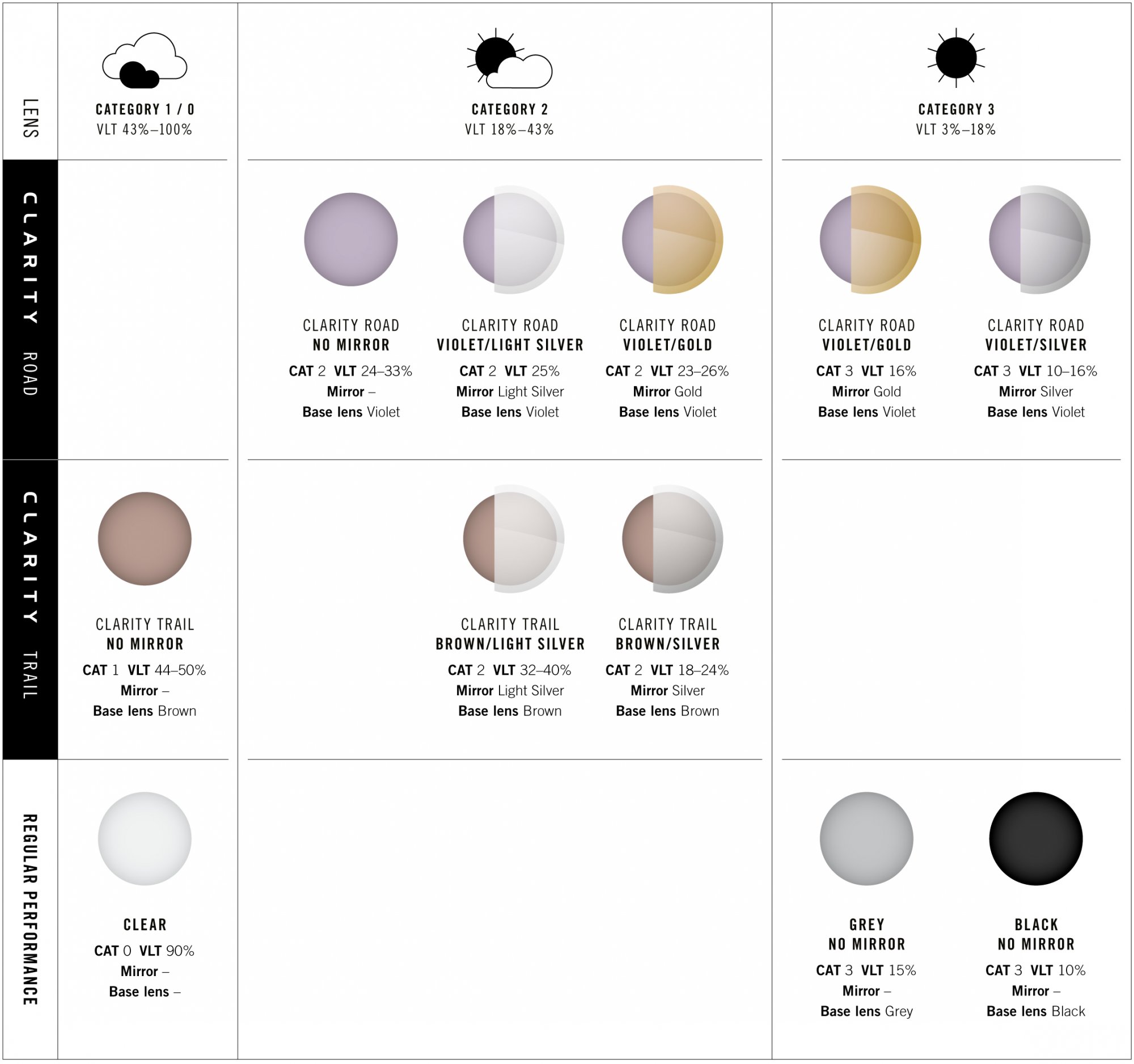 ---