SPECS
Regular Performance Clear CAT 0 - VLT 90%
Clarity Road Violet/Light Silver Mirror CAT 2 - VLT 25%
Clarity Road Violet/No Mirror CAT 2 - VLT 24-33%
Clarity Road Violet/Silver Mirror CAT 3 - VLT 10-16%
or 4 interest free payments by Zip
info
Delivery
FREE on orders over $99
Returns
30-day returns. Read our policy.
POC - DEVOUR SPARE LENS
Spare/replacement lenses for Devour sunglasses
VLT EXPLAINED
Visible Light Transmission (VLT) describes the percentage of light in the environment that reaches your eye after passing through the lens. A lower number corresponds to a darker lens. Generally speaking, a higher VLT lens will suit lower light conditions, and a lower VLT will suit brighter, sunnier conditions.
---
---
---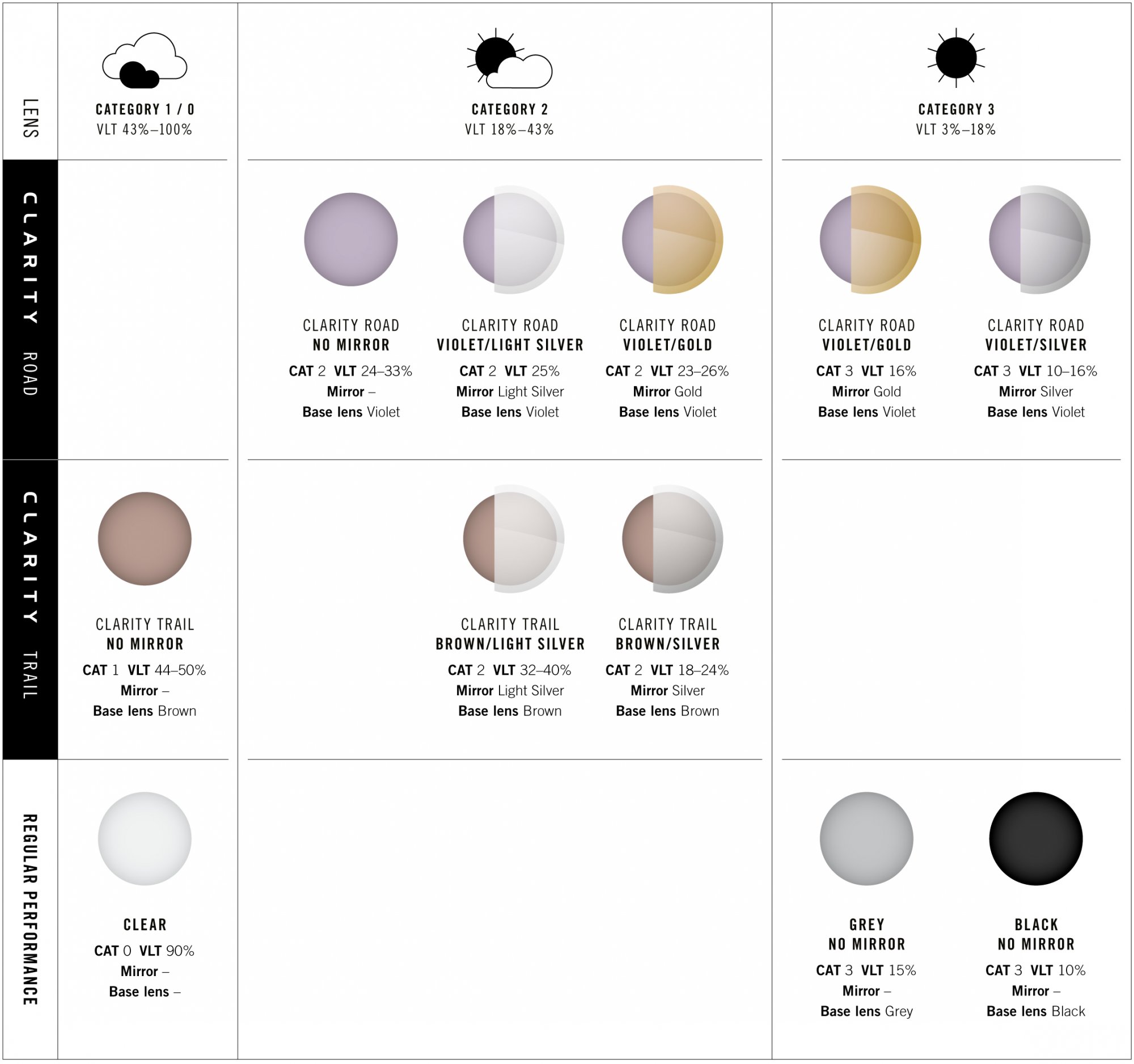 ---