SPECS
DIAMETER: 700c
RIM DEPTH: N/A
INNER RIM WIDTH: 18.5mm
HOLE COUNT: N/A
HUB: ENVE
SPOKES: N/A
NIPPLES: N/A
DRIVETRAIN: HG, Campagnolo, XDR
RECOMMENDED TIRE WIDTH: 25mm
WEIGHT: 1225g
ENVE SMART SYSTEM DISC WHEEL
The SES Disc wheel is the outright fastest rear wheel available. It is the culmination of nearly five years of development. During this process we considered not only aerodynamics but also rolling resistance, braking, and ride quality. The SES Disc is available as a tubeless clincher in both rim and disc brake models.

KEY TECHNOLOGIES
Tubeless For The Win
One Piece Molded Construction
The SES Disc is molded in one-piece. By molding the wheel in one-piece we are able to eliminate potential delamination or failure at a bonded joint
The ENVE SES Disc's one-piece molded construction allows for a wheel that while lightweight, is also strong.
Carbon fiber is maximized by running long uninterrupted carbon fibers throughout the wheel. By adjusting the fiber angles of the disc wheel's laminate, we are able to tune the ride quality of the wheel to achieve a desired balance of stiffness and comfort.
Aero Chart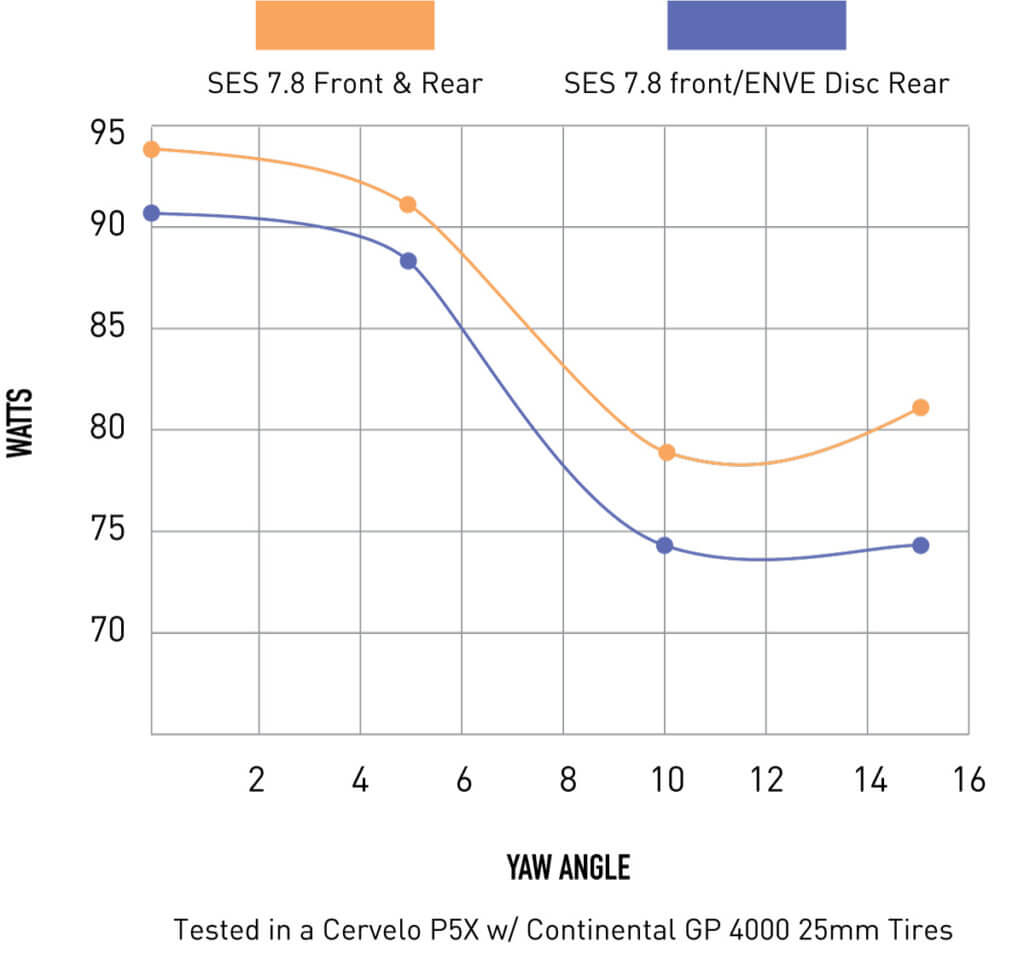 LIFETIME INCIDENT PROTECTION AND 5 YEAR WARRANTY
As a member of the Family and the original owner of your ENVE product, you'll qualify for ENVE's Lifetime Incident Protection and have access to ENVE's industry-leading 5-Year Limited Warranty.