Lower rolling resistance, longer lifetime.
CeramicSpeed Wheel Bearings reduce friction, which gives you a lower rolling resistance.
Save watts and increase the longevity of your wheels. High speed, high performance, high quality.
ENVE 5: Suits ENVE Alloy Hubs with HG driver
ENVE 6: Suits ENVE Alloy Hubs with XDR/Campagnolo driver
Not sure if this is the one you need?
Check out the handy CeramicSpeed Compatibility Chart here.
or 4 interest free payments by Zip
info
Delivery
FREE on orders over $99
Returns
30-day returns. Read our policy.
CERAMICSPEED - WHEEL BEARING KIT - ENVE - COATED
Upgrade your ENVE wheels with a CeramicSpeed Wheel Kit to reduce friction, increase performance and get the most out of your ENVE Wheels immediately. CeramicSpeed Wheel Bearings have a proven lifetime, which is 3-5 times longer than standard wheel bearings. Our special CeramicSpeed coating delivers even lower friction and prolonged lifespan.
---
In The Box - ENVE 5
3 x 61902 bearings
3 x 17287 bearings
CeramicSpeed AllRound Grease
Sticker sheet


In The Box - ENVE 6
2 x 61902 bearings
2 x 17287 bearings
1 x 15267 bearing
1 x 61803 bearing
CeramicSpeed AllRound Grease
Sticker sheet


Remember to add grease and mount seals before installation
---
The Coated Advantage

The coating is a metallic layer, which is 75% harder than the hardened steel races. The coating is applied in a very thin and even layer of 3 microns (0,003 mm) on the entire surface of the bearing race. Both the inside and the outside are treated to achieve optimal results.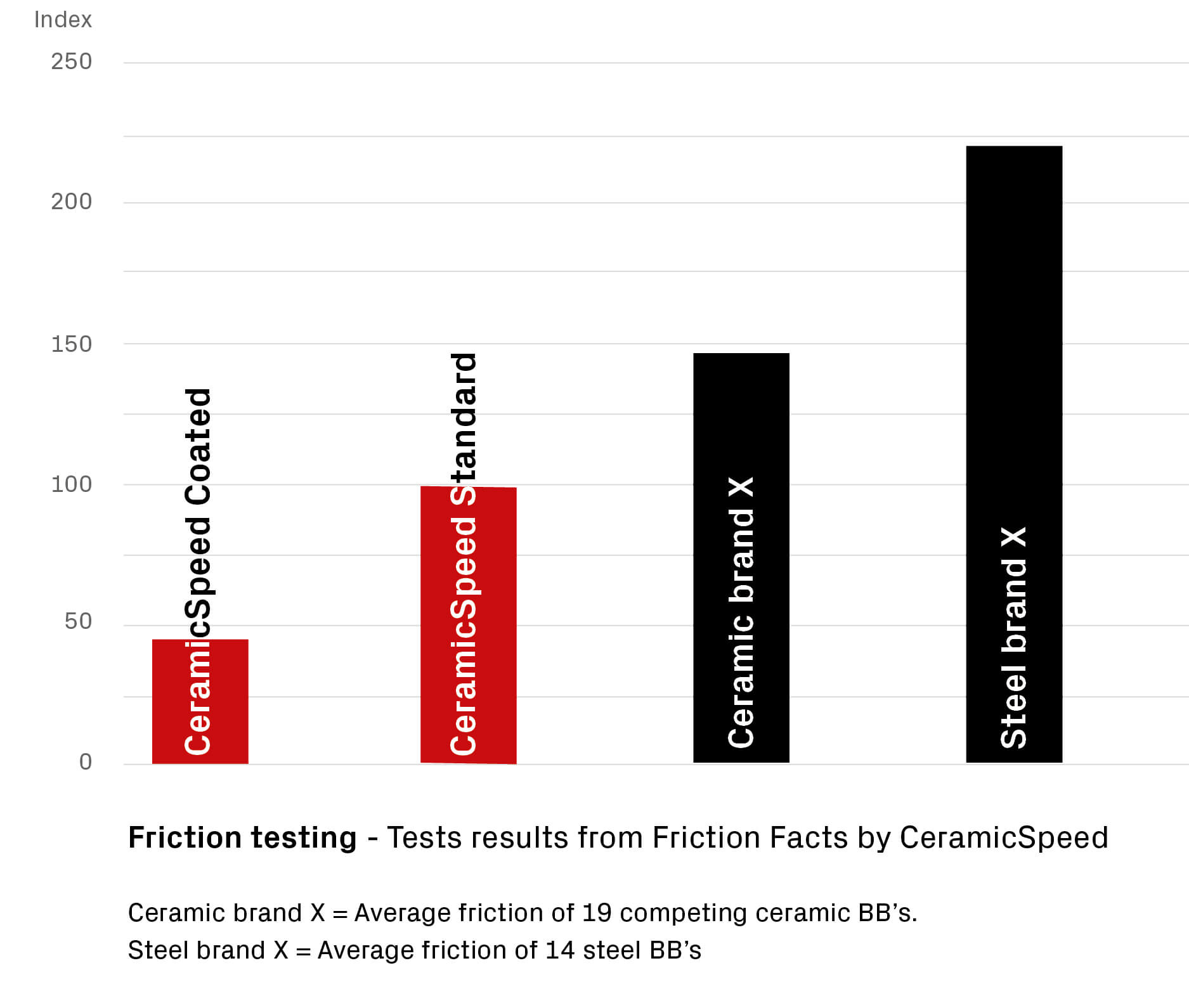 Within our comprehensive R&D program, the special coating has been developed in cooperation with a European coating specialist. Applied to the bearing's steel races, through an advanced process that ensures an even, smooth and homogeneous surface, the coating formula improves even further the high quality of CeramicSpeed Bearings.
Thanks to the coating's high resistance to corrosion – even if the bearing is contaminated with degreaser, water or mud, the risk of bearing failure due to corrosion is negligible. We recommend choosing CeramicSpeed Coated Bearings for unmatched longevity and incredibly low friction.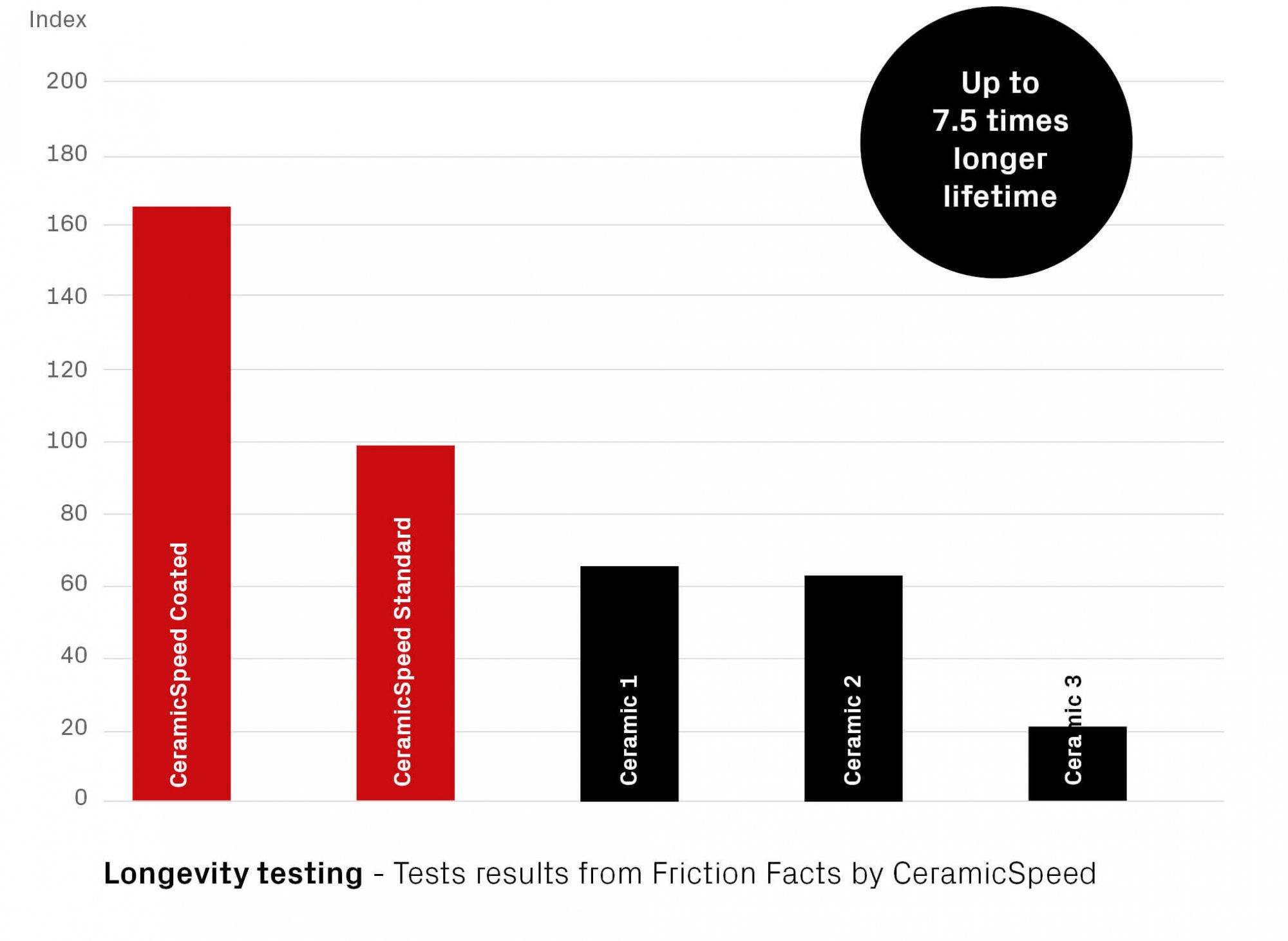 ---
---
The Story
CeramicSpeed is one of the world's leading suppliers of ceramic bearings. The company consists of two specialised sales channels, focusing on cycling and industrial applications.
We have more than 15 years of experience in bearings applications, and we have developed close relationships with our component suppliers over the time – each of whom is the very best in their fields. The CeramicSpeed Sports channel delivers both bearings as well as ultrafast racing chains, reinforcing the company's goal of saving watts and delivering the lowest friction available. All our bearings are handmade and our chains are optimised by hand in Denmark.