m-SERIES
m930 WHEELSET 29"
-
BUILT FOR ABUSE -
USA MADE, PREMIUM PERFORMANCE
Shaped by Downhill World Cup podiums, Red Bull Rampage runs and the Enduro World Series, the M9 is the enduro and downhill wheel that is more than you will ever need and exactly what you want.
SPECIFICATIONS
DIAMETER: 29"
RIM DEPTH: 27mm
INNER RIM WIDTH: 30mm
HOLE COUNT: 32h/32h
HUB: i9 Hydra
SPOKES: Sapim Race
NIPPLES: Brass Internal
DRIVETRAIN: HG, MicroSpline, XD
RECOMMENDED TIRE WIDTH: 2.35-2.6"
WEIGHT: 2193g
DELIVERY TIMEFRAME
All WBWO wheelsets are individually handbuilt to order. Please allow 7-10 days for delivery.
or 4 interest free payments by Zip
info
Delivery
FREE on orders over $99
Returns
30-day returns. Read our policy.
M930 WHEELSET
Every ENVE M-Series wheelset is hand built in Wide Open's specialist workshop by a craftsman wheelbuilder. Our expertise and precise control over the build process ensure that every wheel we produce delivers the ultimate in performance and reliability.
The M9 was designed to be the uncontested king of downhill and enduro. This means keeping you in control when possible and keeping you moving forward when not. Every piece of carbon in the M9 has been carefully placed to serve a purpose – be it lateral stiffness, impact resistance, power transfer, suspension feel, or ride compliance.
In addition to a purpose-built full-carbon fiber laminate, the M9 features ENVE's patent pending Protective Rim Strip technology. This technology reduces pinch flats, absorbs large amounts of energy, and if you ever do experience a cracked rim – the system is designed to create an independent seal between the tire and rim, ensuring that a cracked rim doesn't equate to flat tire.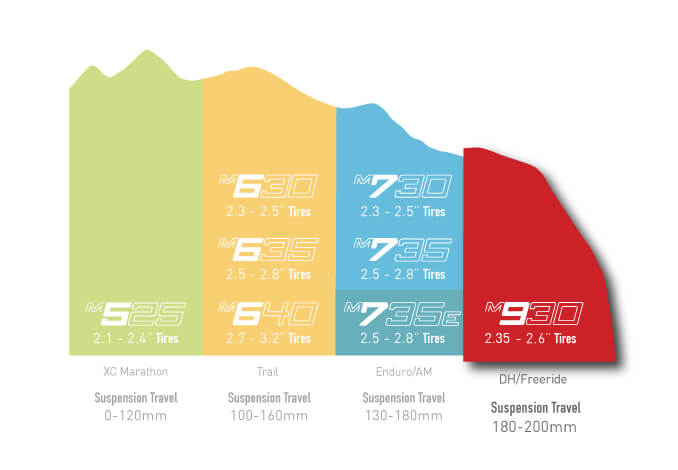 PROTECTIVE RIM STRIP - GOODBYE TO PINCH FLATS AND INSERTS



The ENVE Protective Rim Strip delivers:

Unprecedented pinch/snake-bite flat resistance
Ability to run lower pressure and improve traction and rolling resistance (

Visit our tire pressure page to dial in your best pressure

)
The option to run lighter weight tires if desired
A protective buffer between rim and trail
Improved tubeless performance and durability by eliminating the need to tape rims for a tubeless seal
Independent tubeless seal that can allow air pressure integrity in the instance the carbon is damaged or cracked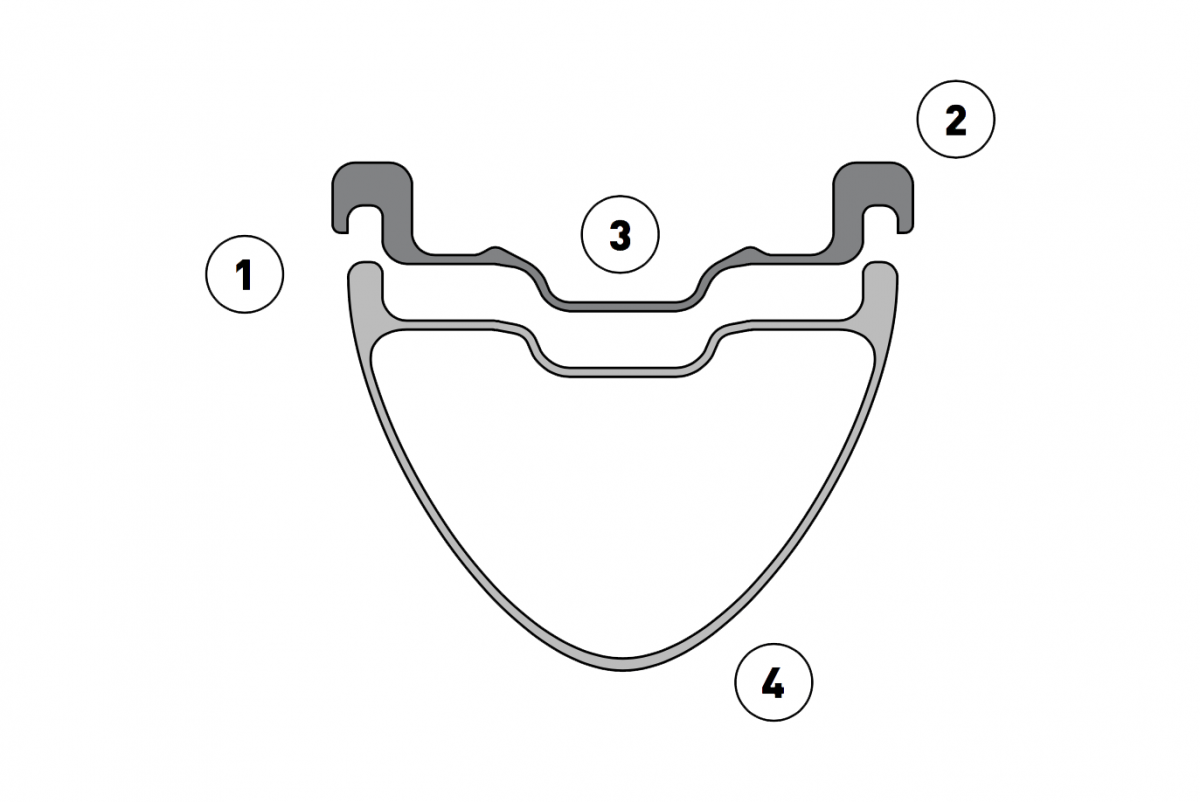 Increased width at leading edge dissipates impact energy and prevent pinch flats.
Strip material absorbs energy protecting the ultra-lightweight carbon rim structure.
Strip completely seals the air chamber, removes the need for tape and maintains pressure should the carbon be damaged.
Full carbon laminate tuned for energy absorption and a smooth ride without sacrificing straight line tracking and lateral stiffness performance.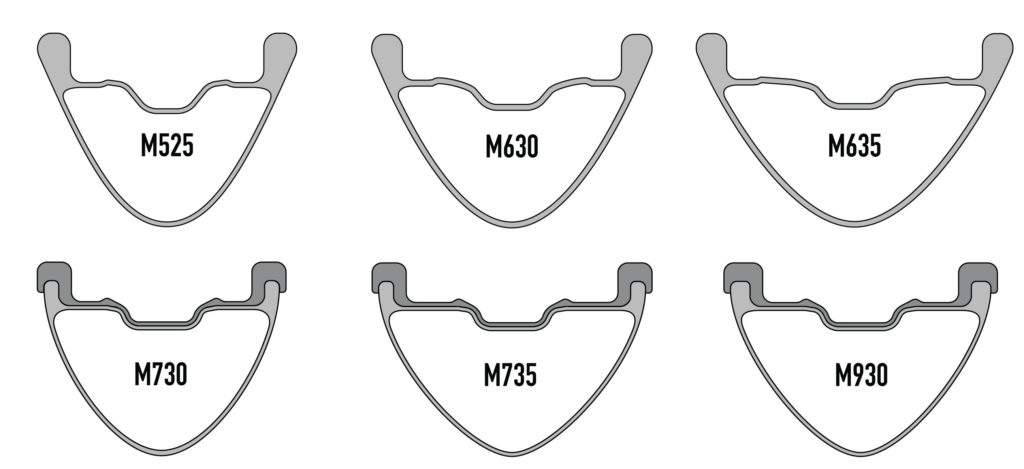 SPECIFICATIONS
DIAMETER: 29"
RIM DEPTH: 27mm
INNER RIM WIDTH: 30mm
HOLE COUNT: 32h/32h
HUB: i9 Hydra
SPOKES: Sapim Race
NIPPLES: Brass Internal
DRIVETRAIN: HG, MicroSpline, XD
RECOMMENDED TIRE WIDTH: 2.35-2.6"
WEIGHT: 2193g
---
WE'VE GOT YOUR BACK

ENVE Products are designed so that you can ride and race with confidence. As a member of the ENVE family, we've got your back. If something goes wrong, we are committed to do everything in our power to keep you rolling. Please click here for detailed information about ENVE's Incidental Damage Policy and Factory Warranty