INNOVATION LAB
CARGO CAGE
-
ADVENTURE TESTED

A versatile cargo cage that provides modular carrying capacity for two and three bolt accessory mounts.
Innovation Lab Cargo Cage
$95.99
or 4 interest free payments by Zip
info
Delivery
FREE on orders over $99
Returns
30-day returns. Read our policy.
APIDURA - CARGO CAGE
The Innovation Lab Cargo Cage provides a secure mounting point for attaching bags and accessories using the bottle cage and accessory mounts commonly found on forks and downtubes.
The cargo cage features a two-bolt mounting plate complemented by an optional foot that can be used to extend the cage to fit three-bolt mounts and provide extra carrying capacity in either configuration.
A streamlined design ensures clearance for chainrings and crank arms and the universal strap attachment system creates versatility whether using an Apidura Expedition pack, Voile Straps or webbing and buckle systems.
The cargo cage is precision crafted from lightweight ADC-12 aluminium alloy and anodized for a corrosion-resistant finish. It comes supplied with three M5 hex-headed stainless steel bolts.
The Innovation Lab Cargo Cage is compatible with both the Expedition Cargo Cage Pack (1.3L) and the Expedition Fork Pack (3L), alongside other common packs and straps.
---
SPECIFICATIONS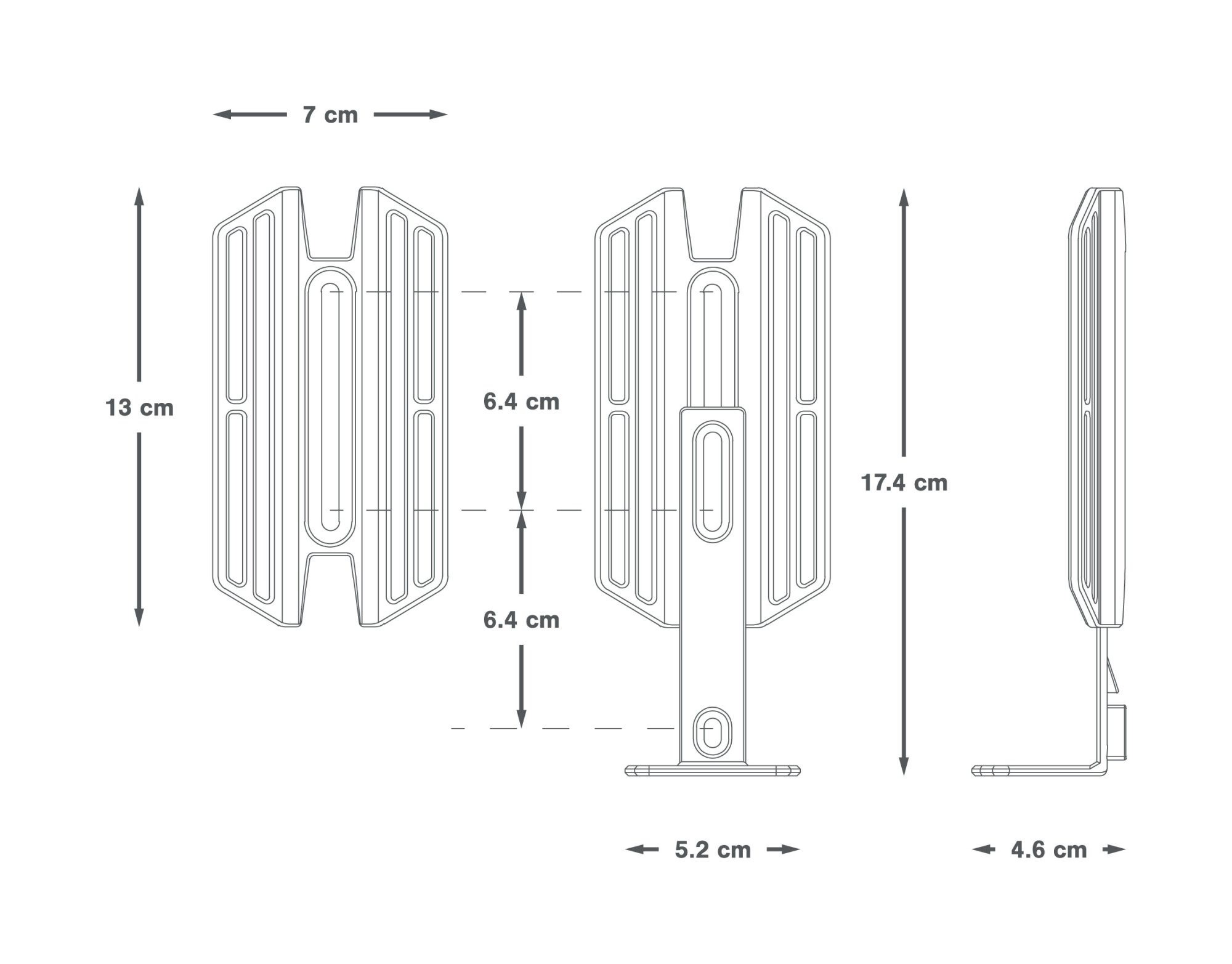 ---
APIDURA
We're an independent, family-run business of cyclists, makers and problem solvers, brought together by a shared mission to find better ways to explore the world by bike.
Apidura was born from necessity; pioneering ultralight, rackless packing systems to help us take our love of cycling further and allow riders to unlock their instinct for adventure. As devoted adventure cyclists, we design with our fellow riders in mind, creating products that address genuine needs and bring new value to the bikepacking scene. We create the best packs we can, using technical materials and precision crafting techniques – and when we find a way to improve them we do so straight away and without fanfare. We don't do 'seasons', limited editions or discount our gear – we simply create the best possible technical bikepacking gear that's built to last.