DYEDBRO: How to apply the protector
Here at the Wide Open workshop, we've made a short 2 minute video on how to apply your frame protector.
• August 11th 2020>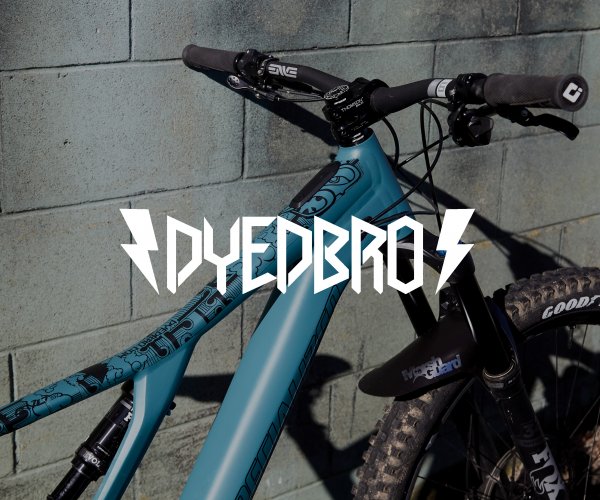 IMPORTANT; ENSURE THE BIKE FRAME + SURROUNDING ENVIRONMENT IS WARM PRIOR TO APPLYING FRAME PROTECTION AND ALWAYS USE A HEAT GUN FOR THE BEST APPLICATION RESULTS.
HOW TO
APPLY THE PROTECTOR
Let's get your frame protector application on point!
We've made a short video to explain each step of installation.
HOW TO
REMOVE THE PROTECTOR
Want a new style? Simply reverse the wrap process, ease up the adhesive with the heat gun and peel off gently using more heat as required. Clean up, and install your new pattern.
---
BY RIDERS, FOR RIDERS
---
WHO WE ARE
We are a small bike company created by riders, for riders. We ride our bikes every day and know just how much abuse they go through. That's why we offer the best universal and easy to install frame protection.
Alongside our classic clear protection kits, we also have loads of designs so you can choose the right one for your style.
WHEN & WHERE
THE FOUNDATION
DYEDBRO was born in late 2015 in Madrid, where we, as two friends, a professional printer, and a professional MTB rider, saw we could combine our strengths to create something new.
At that time, as we started to explore our ideas about frame protection, we discovered that we could actually print on the materials that we could cover the bikes with to prevent them from scratching. Besides creating something truly functional, we could now add a new degree of customization to our mountain bikes.
#DOYOUEVENDRIFTBRO
This hashtag was introduced to us by MTB legend and photographer Gary Perkin. After a couple of very special days shooting in Chile, Gary and Iago came up with a photo of a drift never seen before. The photo started to float around the internet with the hashtag and started to get a lot of attention. This led up to the moment we had to choose a name for our brand, and it became pretty easy to choose it: Do you even drift bro? Which once shortened it became: DYEDBRO.