DYEDBRO
KIDS
-
RIDE IN STYLE
New frame protection designed especially for kids' bikes, with bold and fun designs to choose from. DYEDBRO kits shield your kid's bike from scuffs, scratches and help their bike frame to look its best.
Dyedbro - Kids Frame Protection - Police
$49.99
or 4 interest free payments by Zip
info
Delivery
FREE on orders over $99
Returns
30-day returns. Read our policy.
DYEDBRO - KIDS FRAME PROTECTION - POLICE PATTERN
Calling all units! This kit will transform any kid's bike into the ultimate law enforcement machine.
This DYEDBRO bike frame protection kit is designed specifically to fit kids' bike frames and forks.
Why DYEDBRO? Because bikes don't have an easy time of it - especially kids' bikes. DYEDBRO frame protection kits cover all the most vulnerable parts of your frame with a tough, durable barrier to keep what's underneath looking its best, and they can be easily applied at home.
With loads of fun designs in the collection, you're sure to find a pattern that suits your kid's style! And when it's time to change things up, removing and replacing the wrap is easy as.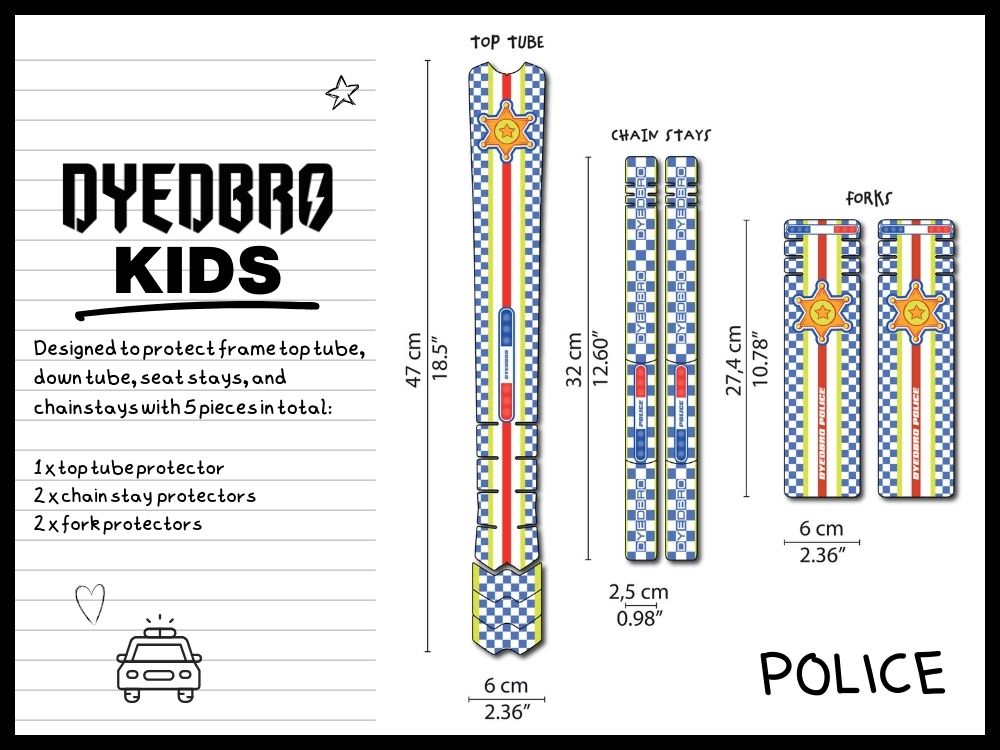 ---
TOUGH, GREAT LOOKING, AND EASY TO APPLY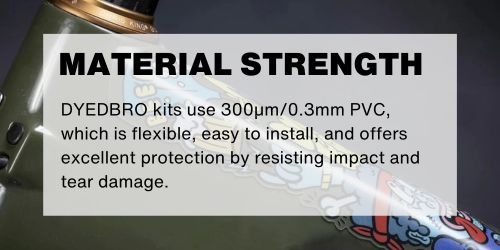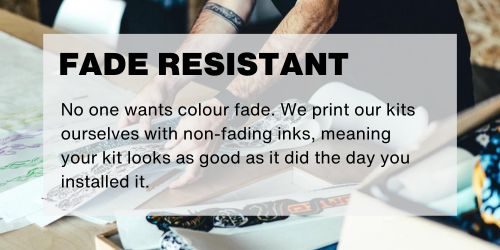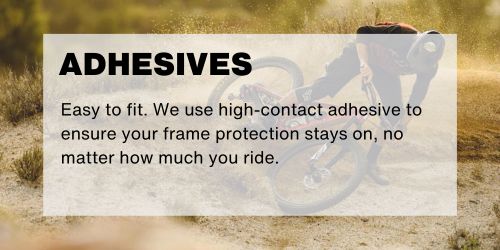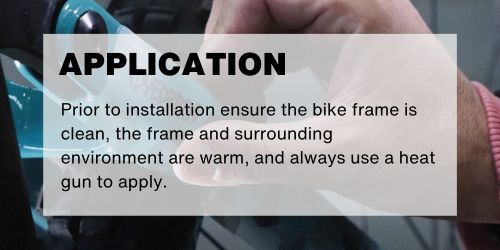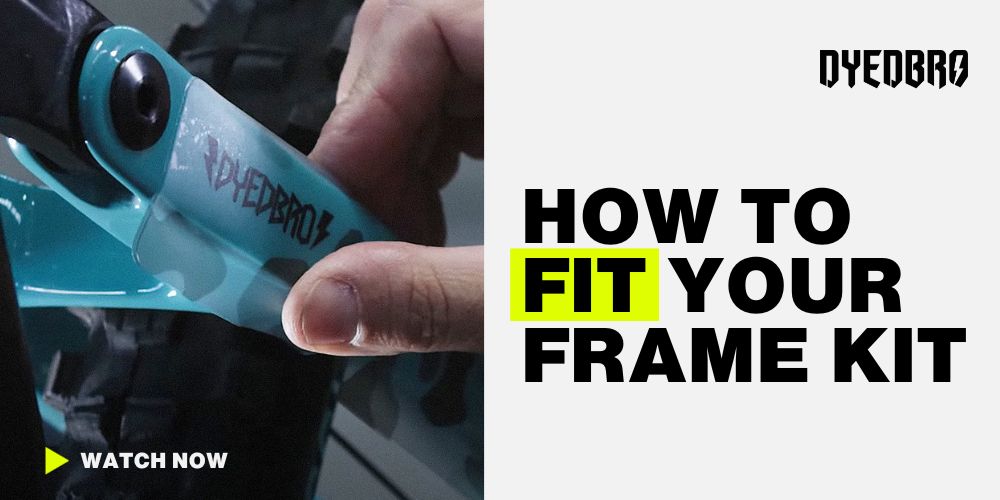 HOW TO
Unwrap the protector
Want a new style? Simply reverse the wrapping process, ease up the adhesive with the heat gun and peel off gently using more heat as required. Clean up and install your new pattern.