PEAK ULTIMATE
XC/TRAIL
-
I FEEL THE NEED. THE NEED FOR SPEED.

APPLICATION: XC/Trail
CASING CONSTRUCTION: Tubeless Complete
TREAD COMPOUND: Dynamic A/T
CASING/PROTECTION: 120 TPI + M:Wall
DIAMETER: 29 x 2.25", 29 x 2.4"
WEIGHT: 743g (2.25"), 770g (2.4")
RECOMMENDED INSTALLATION: Front or Rear
or 4 interest free payments by Zip
info
Delivery
FREE on orders over $99
Returns
30-day returns. Read our policy.
GOODYEAR MTB TYRE - PEAK - 29" - TAN
When it's time to drop the hammer and crush some climbs, Peak is mountain biking's speed demon. A round profile, closely-spaced tread, and supple casing contribute to Peak's low rolling resistance, while ample traction and braking performance are delivered thanks to siping on every knob and its multi-dimensional Dynamic:A/T compound. Tan sidewalls deliver classic styling.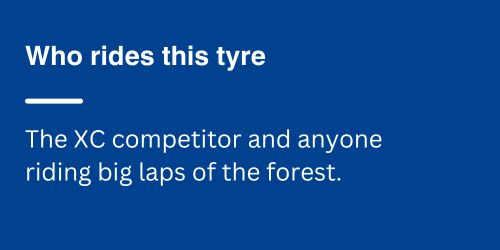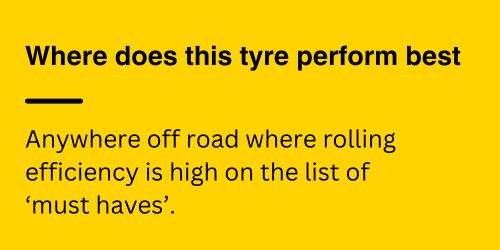 CONSTRUCTION: TUBELESS COMPLETE
Goodyear Bicycle Tyres proprietary design that features all the benefits of a Tubeless Ready (TLR) tyre with additional air retention properties.

A multi-compound material layer is added to our tyre casings allowing for improved air retention while providing additional puncture and cut protection with minimal weight increase. Our unique design means more sealant remains after installation, ready for the moment you need it.
COMPOUND: DYNAMIC A / T
Rugged-Terrain compound is specifically formulated to balance grip, wear and efficiency.

PROTECTION: 120TPI + M / Wall

M:Wall – Durable Mono fabric, found throughout our Mountain range where cut and abrasion resistance is paramount.
Utilizing a smaller thread fabric, this casing uses less rubber - making the tire more supple and faster rolling, with improved traction.

APPLICATION: XC/Trail
CASING CONSTRUCTION: Tubeless Complete
TREAD COMPOUND: Dynamic A/T
CASING/PROTECTION: 120 TPI + M:Wall
DIAMETER: 29 x 2.25", 29 x 2.4"
WEIGHT: 743g (2.25"), 770g (2.4")
RECOMMENDED INSTALLATION: Front or Rear
---