GET

LIT
-
PLUS REAR
PEAK LUMENS: 20
PEAK RUNTIME: 40hrs
RECHARGE TIME: 4hrs
MOUNT: Silicon Strap w/ Magnetic Junction, Wearable Clip
WEIGHT: 18g
DIMENSIONS: H: 66mm x W: 24mm x L:14mm
Knog Light, Plus Rear - Black
$37.99
or 4 interest free payments by Zip
info
Delivery
FREE on orders over $99
Returns
30-day returns. Read our policy.
KNOG PLUS REAR BIKE LIGHT
Plus Rear bike light is a super-bright, wearable and USB rechargeable bike light. An output of 40 lumens of light from the integrated COB LEDs ensures you are well seen up to 1km away.
GET LIT
The Plus Rear light pumps out an impressive 20 lumens of light and has 5 different light modes. It'll keep you lit up all night long, with run times of up to 40 hours on eco flash. Efficient Chip on Board (COB) LEDs designed to provide maximum brightness level for up to 90% of the battery burn time for each mode.
NO CHARGING CABLE REQUIRED
The integrated USB plug makes charging Plus is a breeze. No charging cable required, Plus plugs directly into USB ports and is designed to be exposed to the elements. Just remove from its magnetic mount and you're ready to charge.
IT'S WEARABLE TOO
Swapping cycling for camping or running? No dramas. Remove the light from its magnetic mount and it now doubles as a wearable night running light and versatile camping light. Use the clip to attach the light to your t-shirt, shorts, socks, headband, backpack, dog collar (we could go on…)
MULTIPLE MOUNTING METHODS
Where can you mount the Plus? Where can't you mount it! Handlebars, forks, seatposts, pannier racks and stays. Vertical and horizontal. Standard and oversize handlebars and seatposts (22.2 – 31.8mm+). Anything goes.
---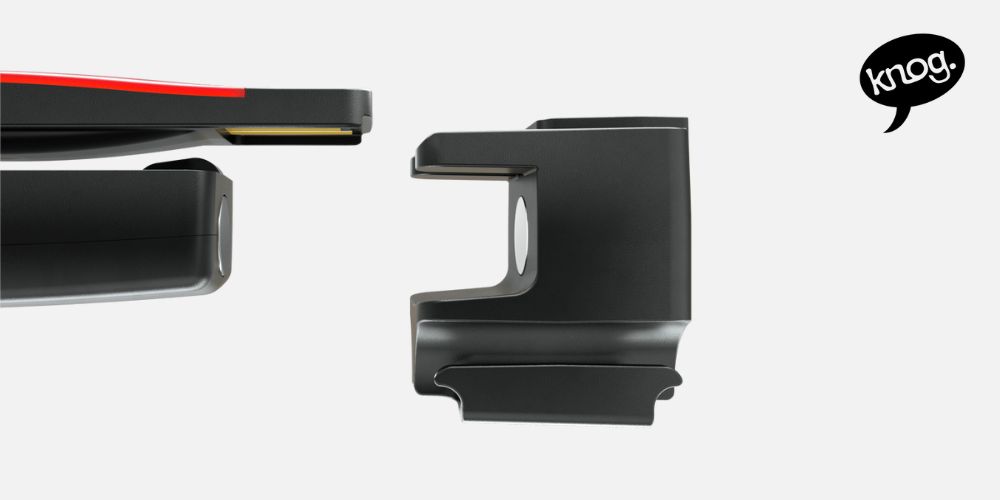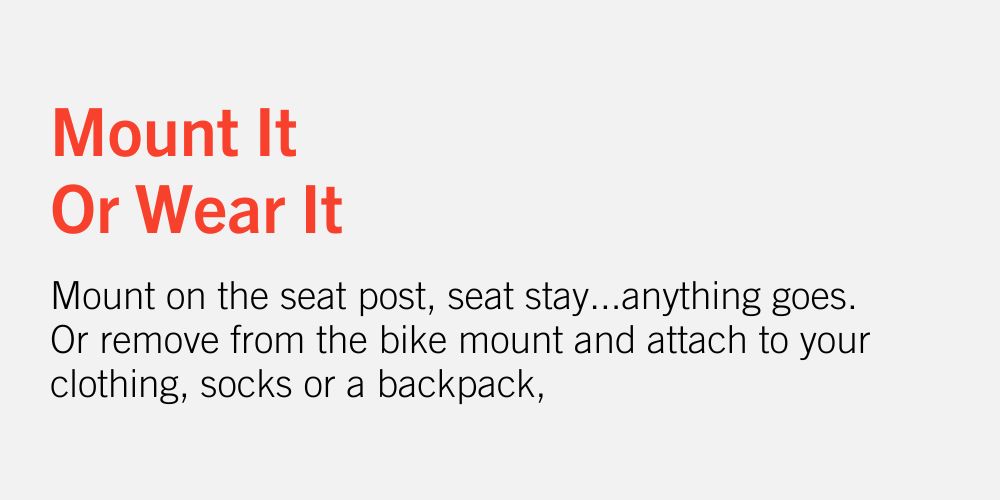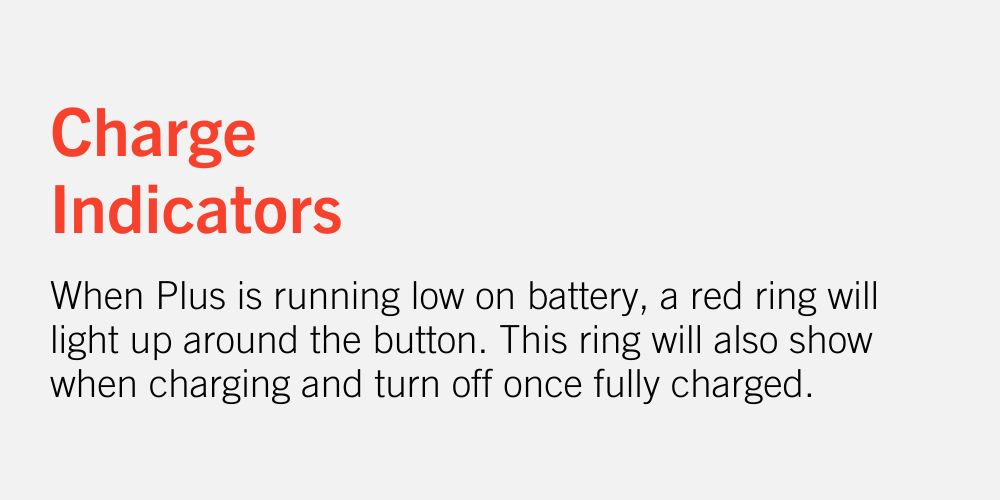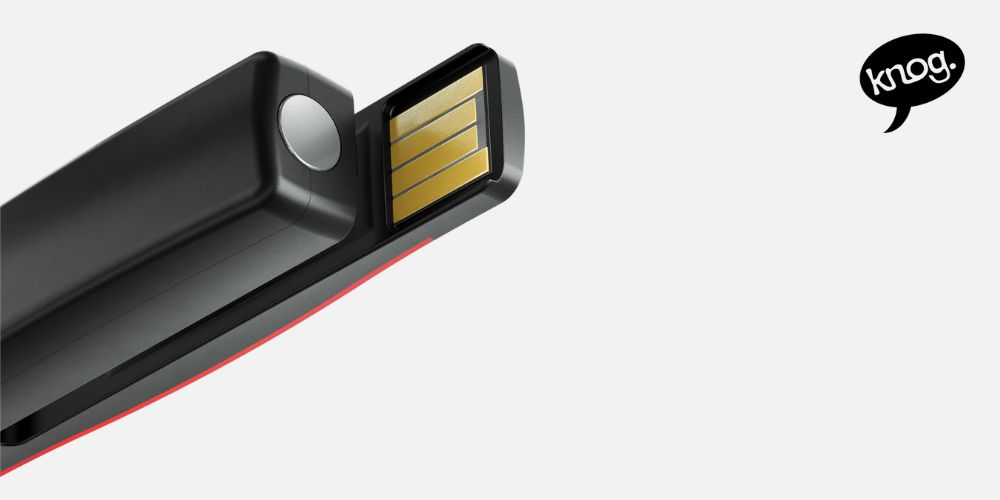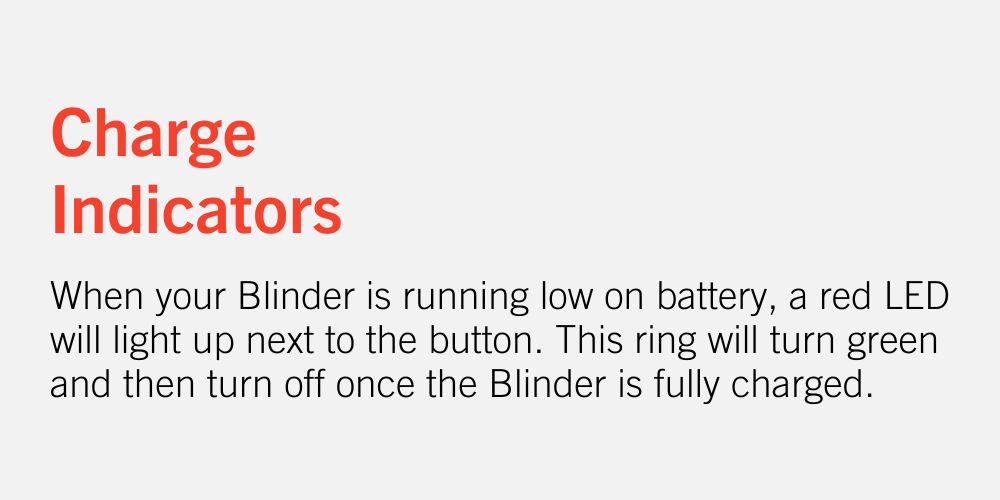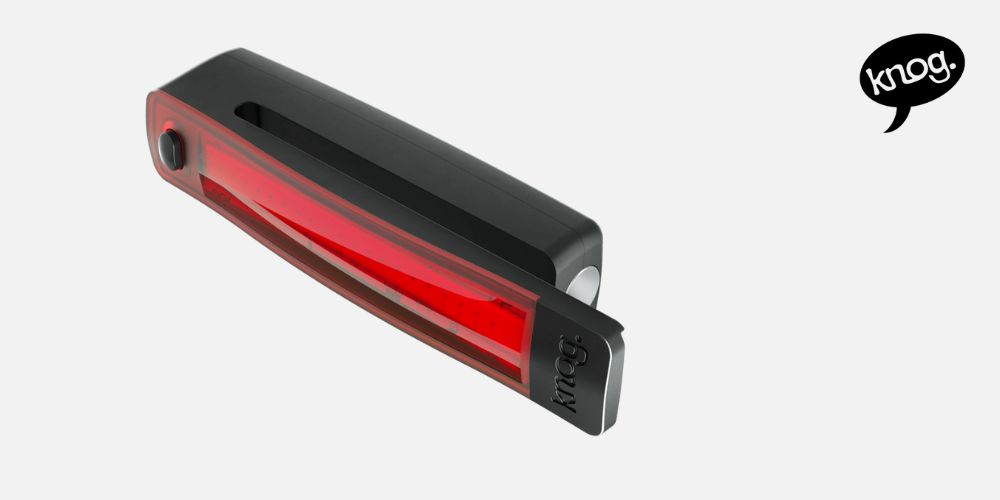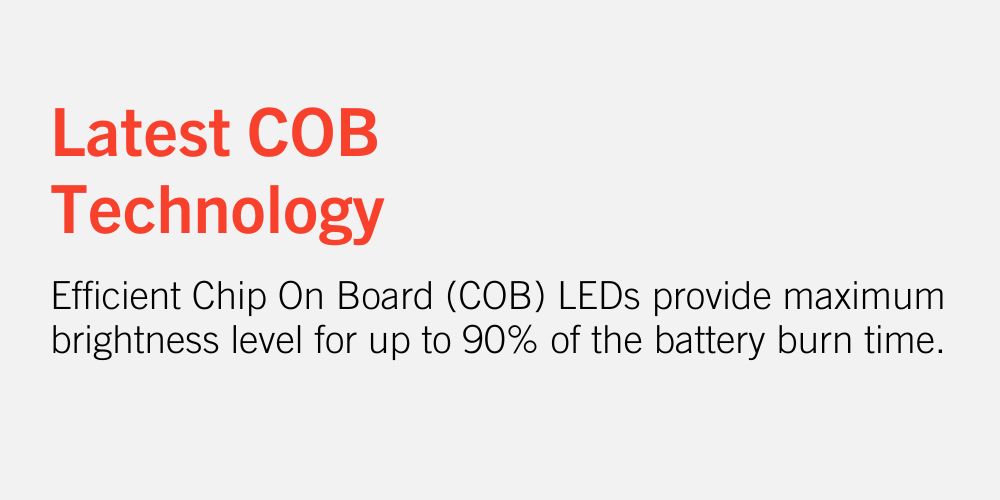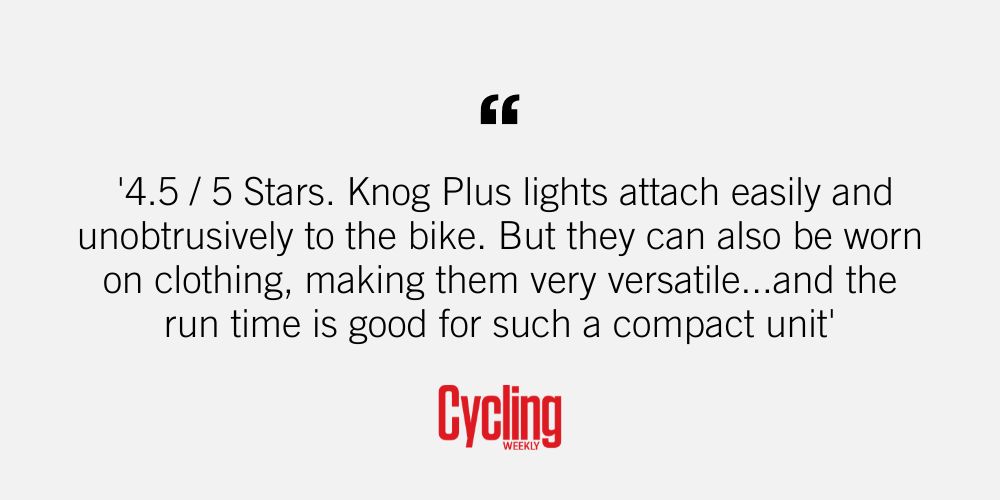 ---
---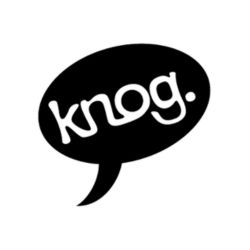 At Knog we're committed to the continual improvement of our designs and introducing even more innovation. But perhaps more than anything, we want people to love using our products to live their best lives, whatever that may be.