Apidura: BackCountry Series
Optimised for gravel, singletrack and mountain trails, the Backcountry Series is built from an ultralight, hard-wearing laminate and designed to excel in a wide range of weather conditions.
• March 1st 2022>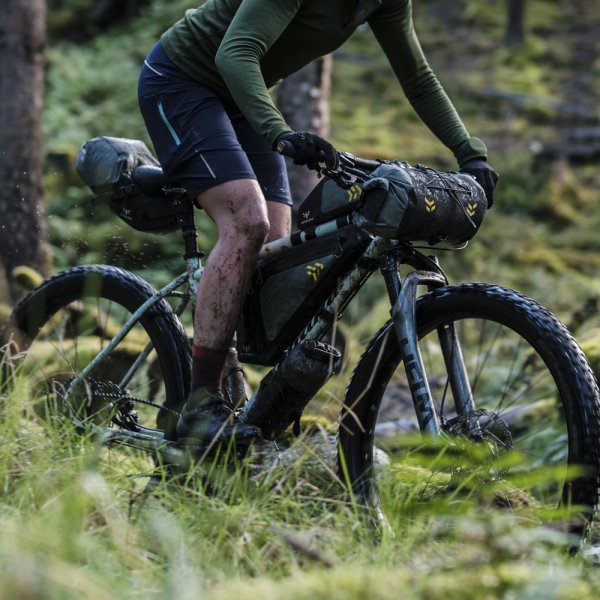 FOR EXPLORATION AND TECHNICAL RIDING
Optimised for technical riding, singletrack and mountain trails, the Backcountry Series is built from ultralight, hard-wearing dual laminate constructions in profiles designed to excel on tough terrain.
Perfect Balance
If life were a film, it would go super slo-mo now. The soundtrack would suddenly stop and you'd float effortlessly across the screen for a long few silent seconds before your tires hit ground once more. The music cuts back in and everything returns to normal frantic noise and surround sound speed. Life is generally not like the films, but there are times on the trail when it comes close.
---
"Backcountry is about the freedom to explore any trail or path you want on whatever bike you already own."
TORI FAHEY / APIDURA FOUNDER
---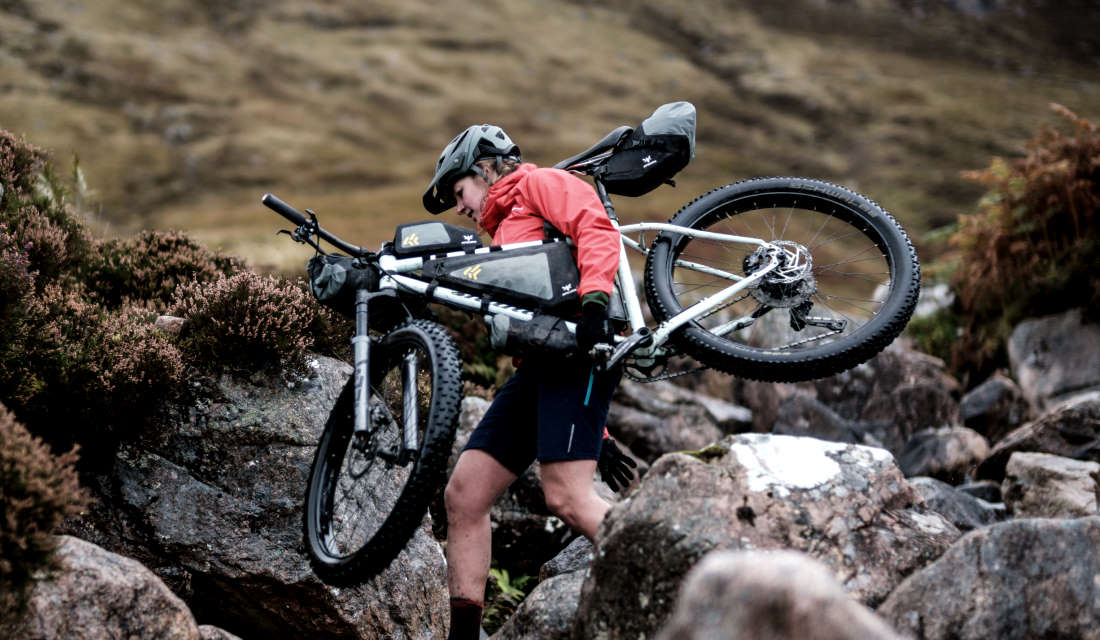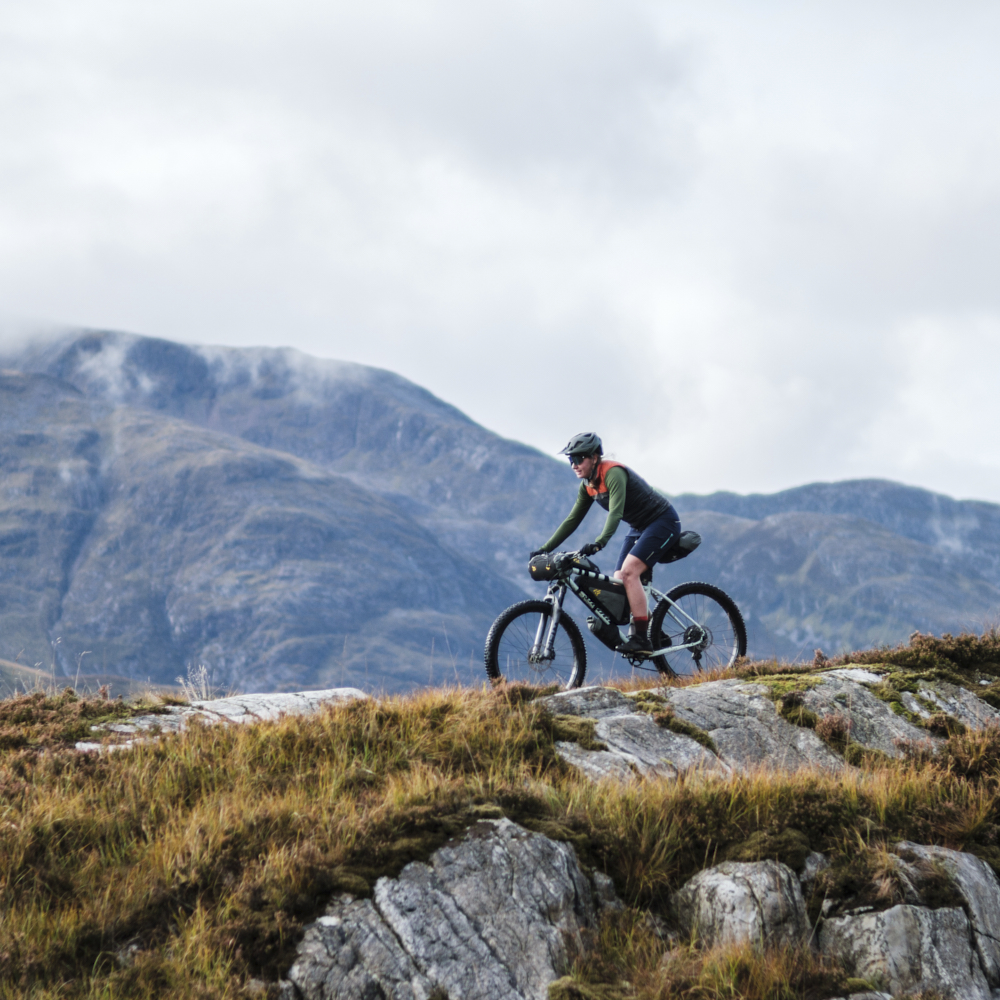 trailproof

Designed to excel in tough conditions, constructed from durable materials and easy to repair in the field, the Backcountry Series is totally trailproof and built to last.
a decade of evolution

The Backcountry Series is where Apidura started. Our process of continuous incremental innovation means that the Backcountry Series remains at the forefront of innovation for off-road and mixed terrain riding.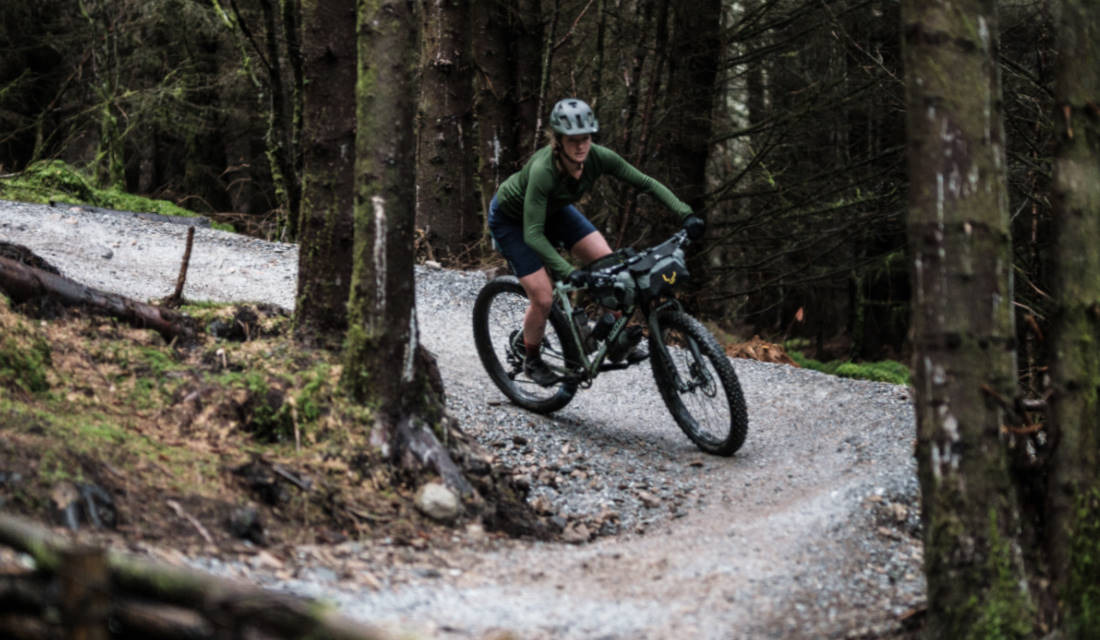 for technical riding

Bikes optimised for off-road riding require packs designed with the same purpose in mind. The Backcountry Series caters for non-standard bike frames and helps maintain neutral bike handling so you can really savour the moment.
Disconnect

The further you push, the less pronounced the call of the modern world becomes as you become more attuned with your body and the world around you. Power readings and the perfect Instagram shot become less important the longer you bathe in the discoveries you make along the way. The singular goal of riding amplifies the minutiae of the ride and the hours disappear as you explore, discover and wash away the chaos and distractions of everyday life.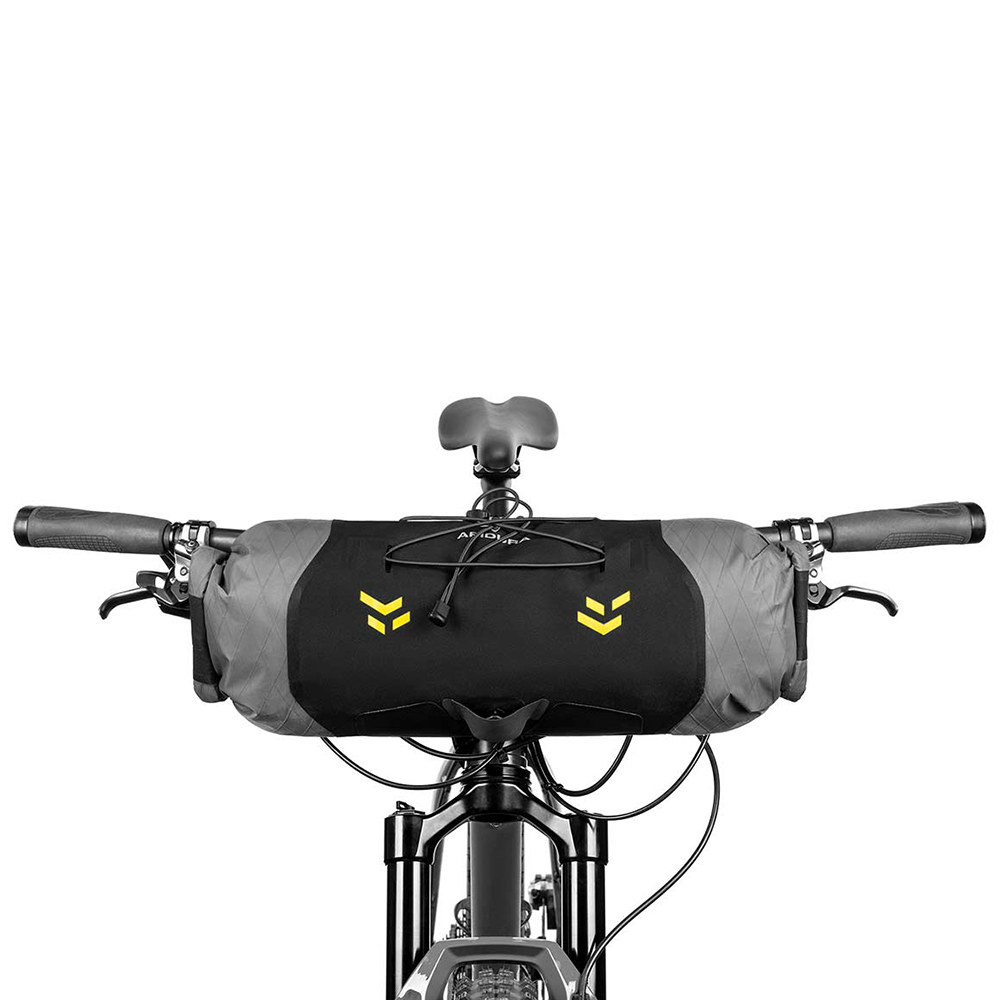 BACKCOUNTRY
HANDLEBAR PACK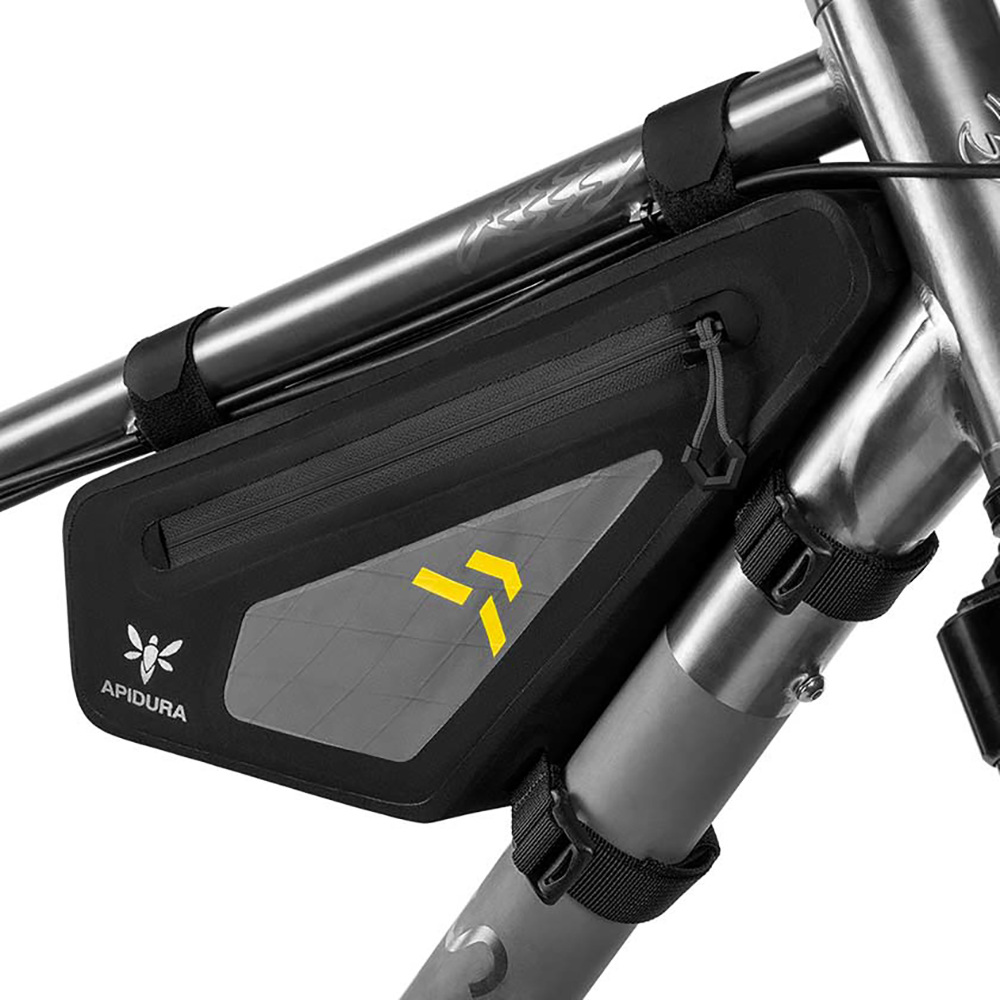 BACKCOUNTRY
FRAME PACK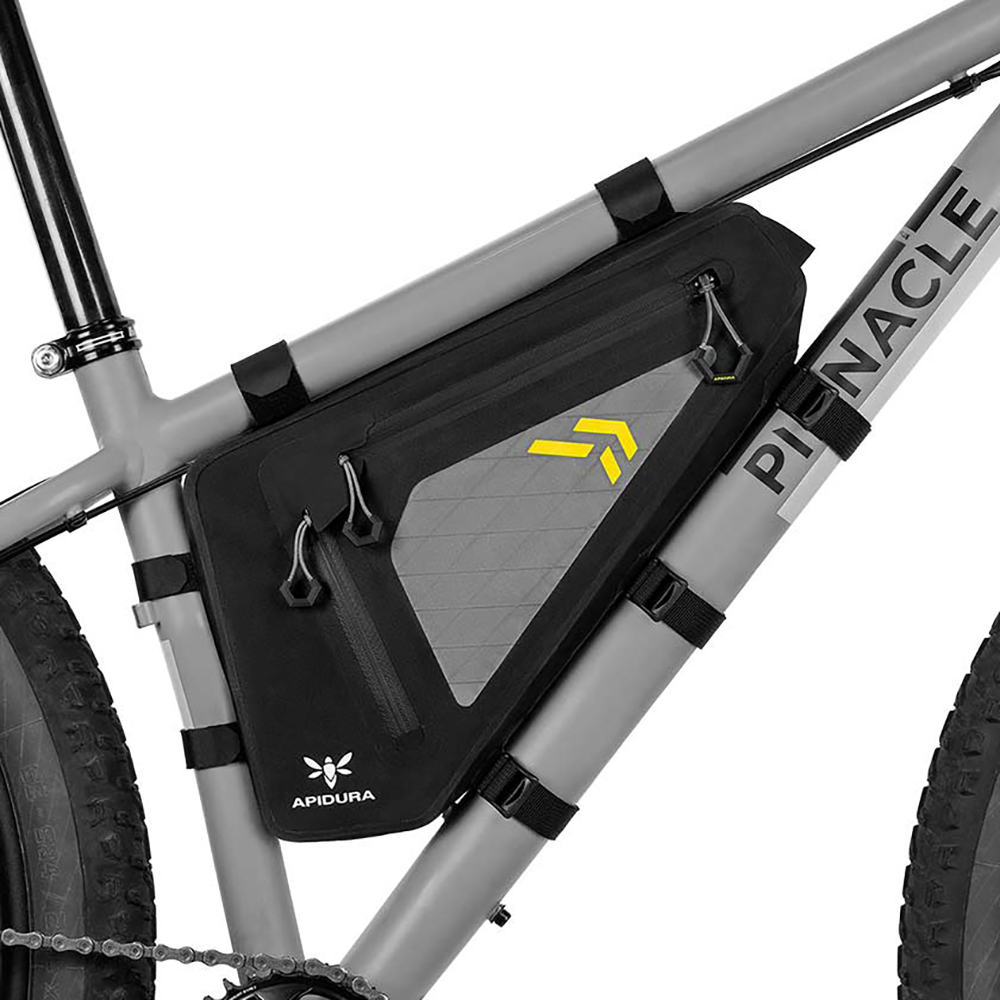 BACKCOUNTRY
FULL FRAME PACK