CREST
MK4
-
Unbeatable ride quality suited to gravel and short-travel XC riding, built for speed and made to last.
INTENDED USE: XC
DIAMETER: 29"
DEPTH: 18.0mm
INTERNAL WIDTH: 25.0mm
EXTERNAL WIDTH: 28.4mm
HOLE COUNT: 28h, 32h
ERD: 601mm with 1.5mm Offset
RECOMMENDED TYRE WIDTH: up to 2.3"
WEIGHT: 399g
or 4 interest free payments by Zip
info
Delivery
FREE on orders over $99
Returns
30-day returns. Read our policy.
STAN'S CREST MK4 ALLOY RIM
Crest rims are part of the history of mountain biking. Introduced in 2005, the Crest's design evolved directly from Stan's earliest ideas, including the legendary 355 rims. Stan wanted a simple and durable rim that would work well without a tube and weighed less than everybody else's rims. The Crest achieved those goals.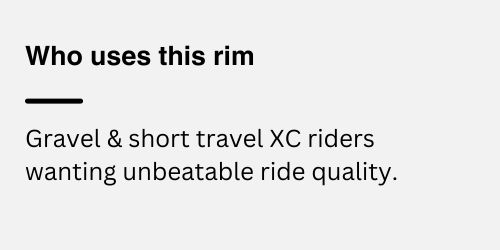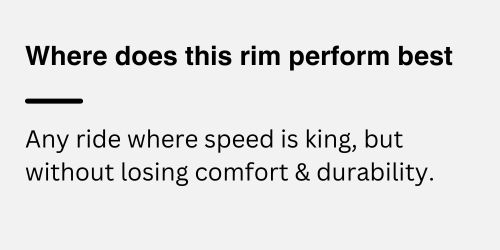 With a more durable and lighter 6069 alloy and an asymmetric rim shape that balances spoke tension, today's Crest MK4 has technology that's light years ahead of the early design, but the spirit of the original Crest lives on: make it light, make it serviceable, make it resist flats, and make it go as fast as possible.
The BST Asymmetric rim design of the Crest MK4 allows for a stronger wheel while offering the easy inflation and Stan's trademark unmatched airtight seal. The Crest MK4 rim is optimized for 40mm Gravel tyres and up to 2.3" mountain tyres, making it a great, versatile choice for a wide range of bikes and riding styles. The durable but forgiving ride of the Crest MK4's 6069 alloy construction and lightweight, low-profile rim shape offer an unbeatable ride quality uniquely suited to Gravel and short-travel XC riding, and like all rims that bear the Crest name, it's built for speed.
The Crest MK4 combines the heritage of Stan's legendary tubeless design with today's best materials and a stronger asymmetric design. Roll faster with more comfort and more security on your next Gravel or XC ride with the Crest MK4 rim.
25mm rim width optimized for Gravel and XC tyres upto 2.3"

Light and durable 6069 aluminum with welded joint and reinforced spoke bed

BST Asymmetric design combines Stan's legendary easy tubeless inflation with a stronger, more balanced wheel build
SPECIFICATIONS:
INTENDED USE: XC
DIAMETER: 29"
DEPTH: 18.0mm
INTERNAL WIDTH: 25.0mm
EXTERNAL WIDTH: 28.4mm
HOLE COUNT: 28h, 32h
ERD: 601mm with 1.5mm Offset
RECOMMENDED TYRE WIDTH: up to 2.3"
WEIGHT: 399g
---