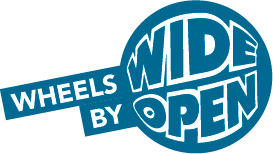 If you're looking for a high quality wheelset you've come to the right place. Either pick a pre-built wheelset or a Wheels by Wide Open (WBWO) build.
With WBWO you'll know the wheels have been crafted with precision to the highest standards in our specialist workshop here at HQ in Rotorua, NZ. Our wheels have proven themselves on home soil and internationally under the most demanding elite riders.
Do you want something a little more custom that's not listed on our site? Get in touch, we'd be more than happy to accommodate your request and build you the raddest wheelset on the trail, track or road.