Highway 73
Adventure, memories, and scenic views feature in Highway 73, a recent film by Craig Murray and five fellow skiers. Jumping into a converted bus, we go on a journey. The great alpine highway is a 231km scenic drive spanning the entire width of New Zealand's South Island.
• May 11th 2022>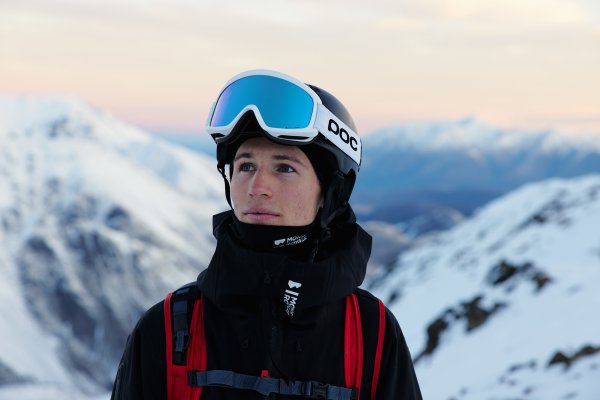 Wide Open: Can you tell us a bit about what sparked the initial film concept?
Craig Murray: The concept initially stemmed from the bus itself. My brother Charlie and I decided to fit out an old school bus at the end of 2020. A few months later with the bus mostly complete and temperatures dropping in NZ, I thought to fill the bus up with a crew and take it on a winter adventure.
Highway 73 came to mind immediately, it's an incredible road that connects the east coast to the west, cutting through the heart of the Southern Alps. Along the highway are some small club resorts that hold some great terrain and friendly locals.
In the lead up to the film, we saw glimpses of the bus coming together on social media. Can you tell us a bit about the project?
The bus idea came from Charlie after a summer racing bikes in Europe. He rang me from his MIQ hotel in Auckland and told me about the idea. I took it and ran, a week later my friend Henry and I were driving back from Oamaru with a 10m Mitsubishi Fuso.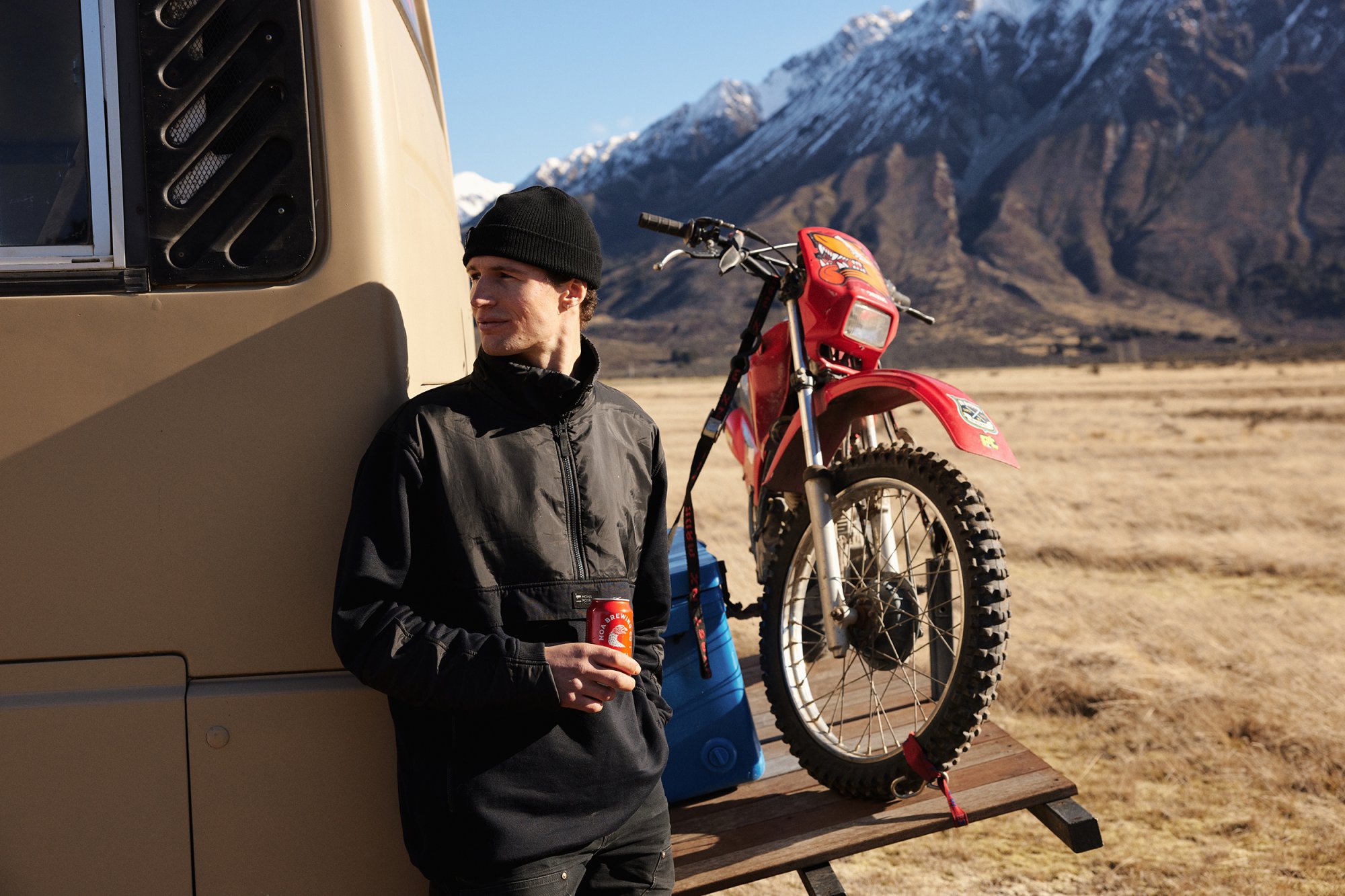 231km covered in a converted bus; how long did the journey take?
We didn't travel all the way to the west coast unfortunately, that will be a trip for another time... But we had two weeks on the road. Even then it was too short, we couldn't make it to every ski area and actually had a COVID lockdown stop our trip.
As you piled into the bus at the start of the trip, what moment you were looking forward to the most?
I couldn't wait to just get going, we had a lot of work to do before setting off, including a quick 3 coats of paint on the whole exterior by Miguel. Also, I was excited to get back to Temple Basin. We were watching the weather and trying to line up a storm to hit as we arrived. Turns out we nailed the weather plan, but COVID had another idea.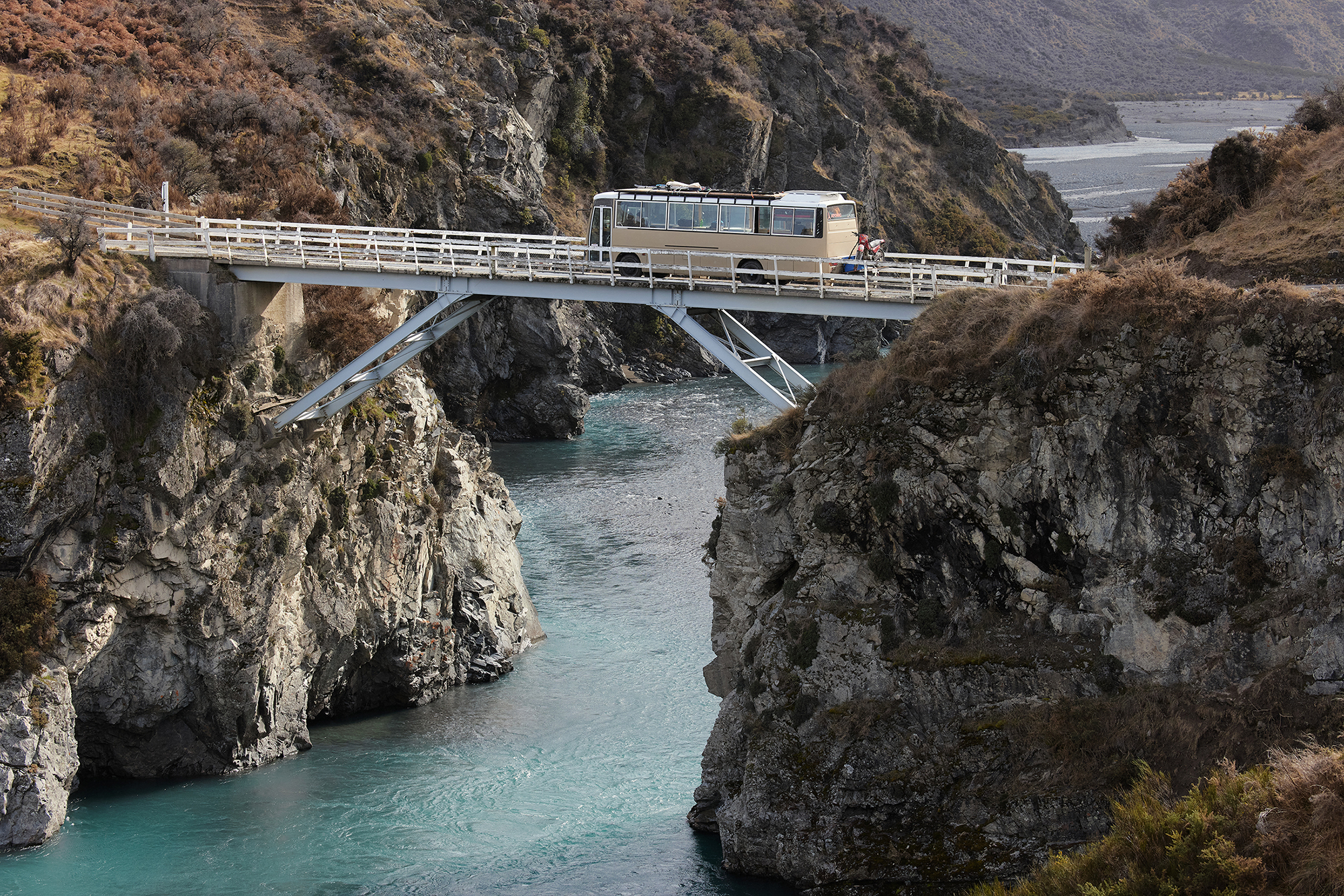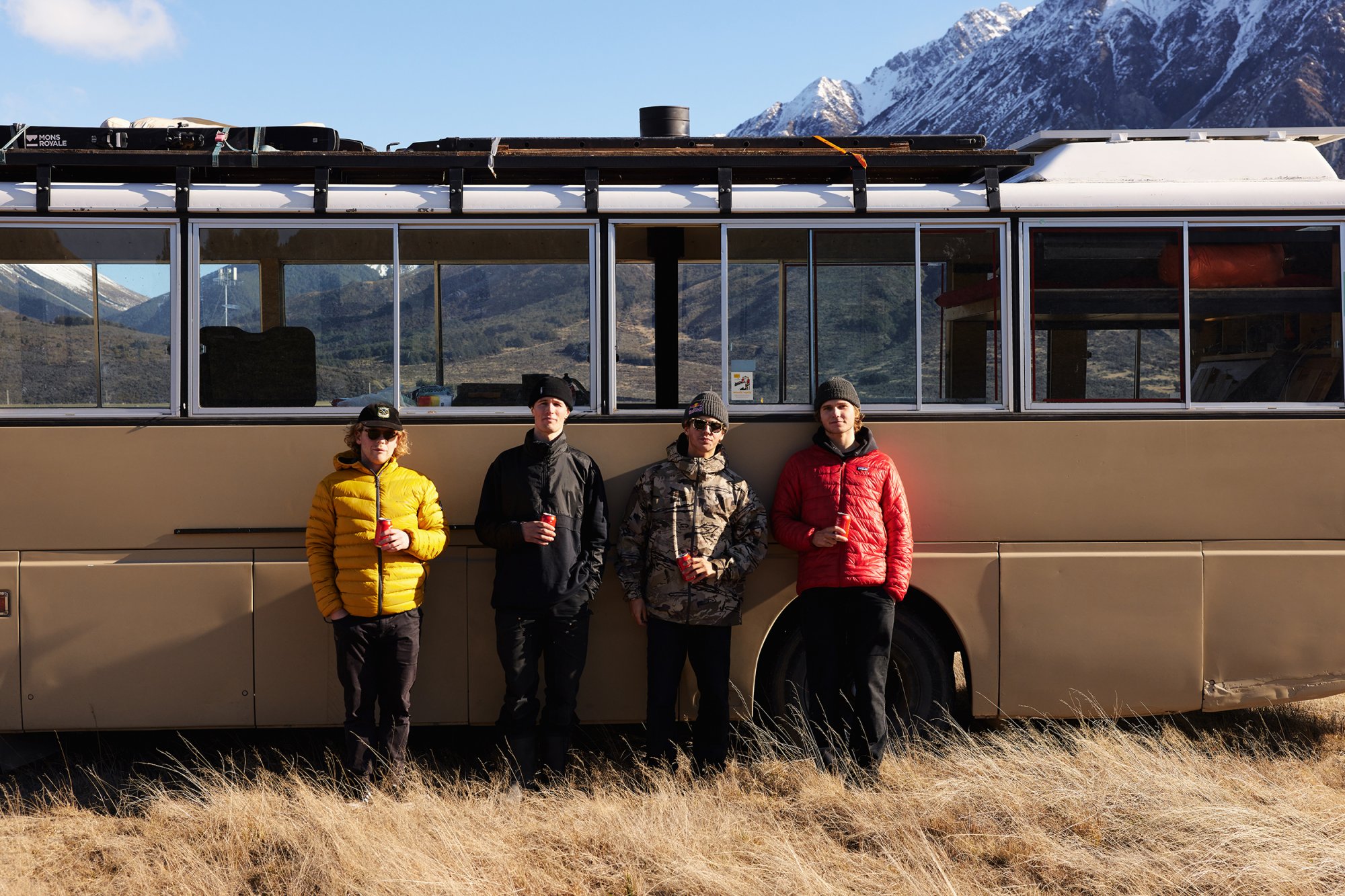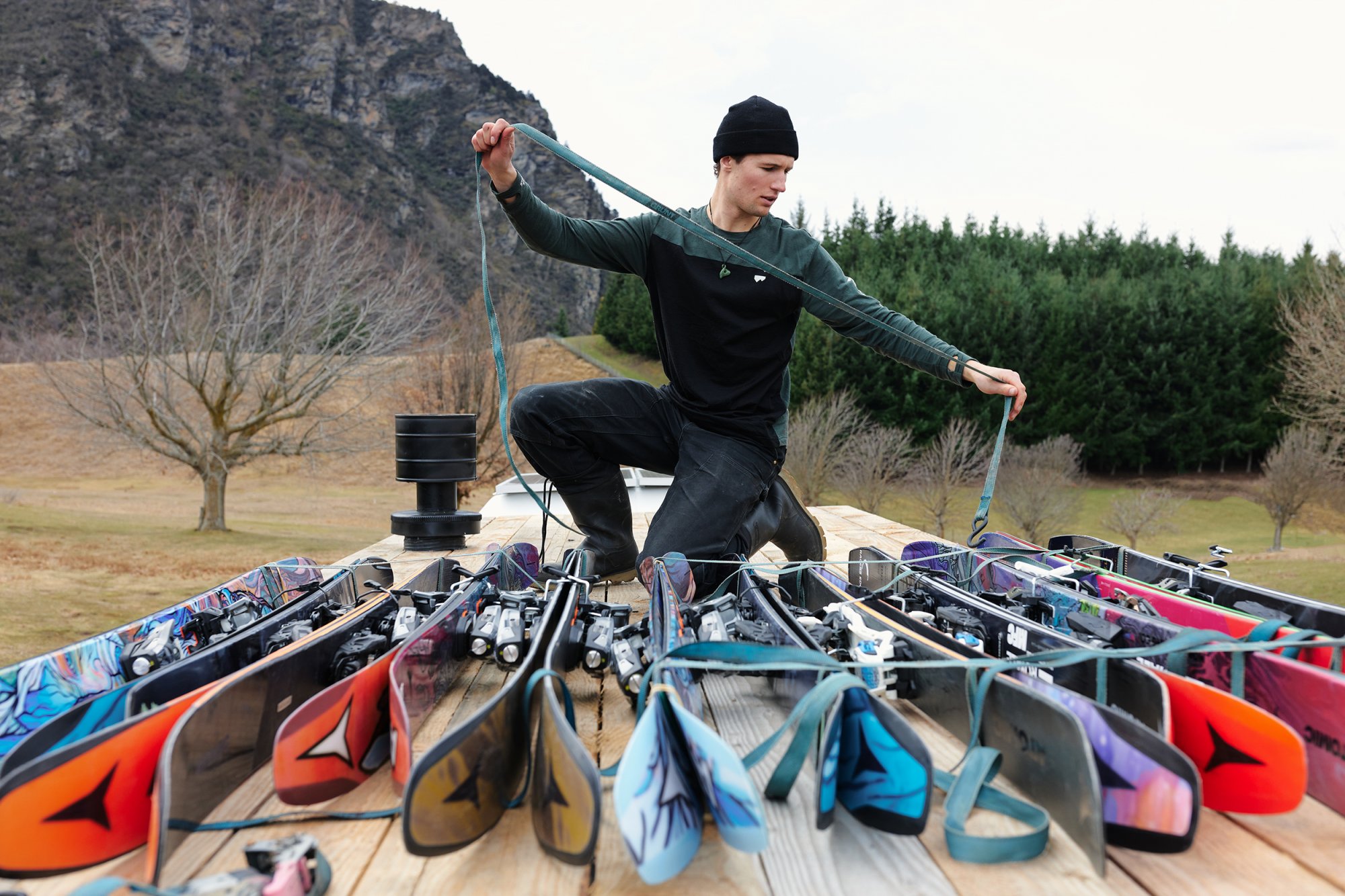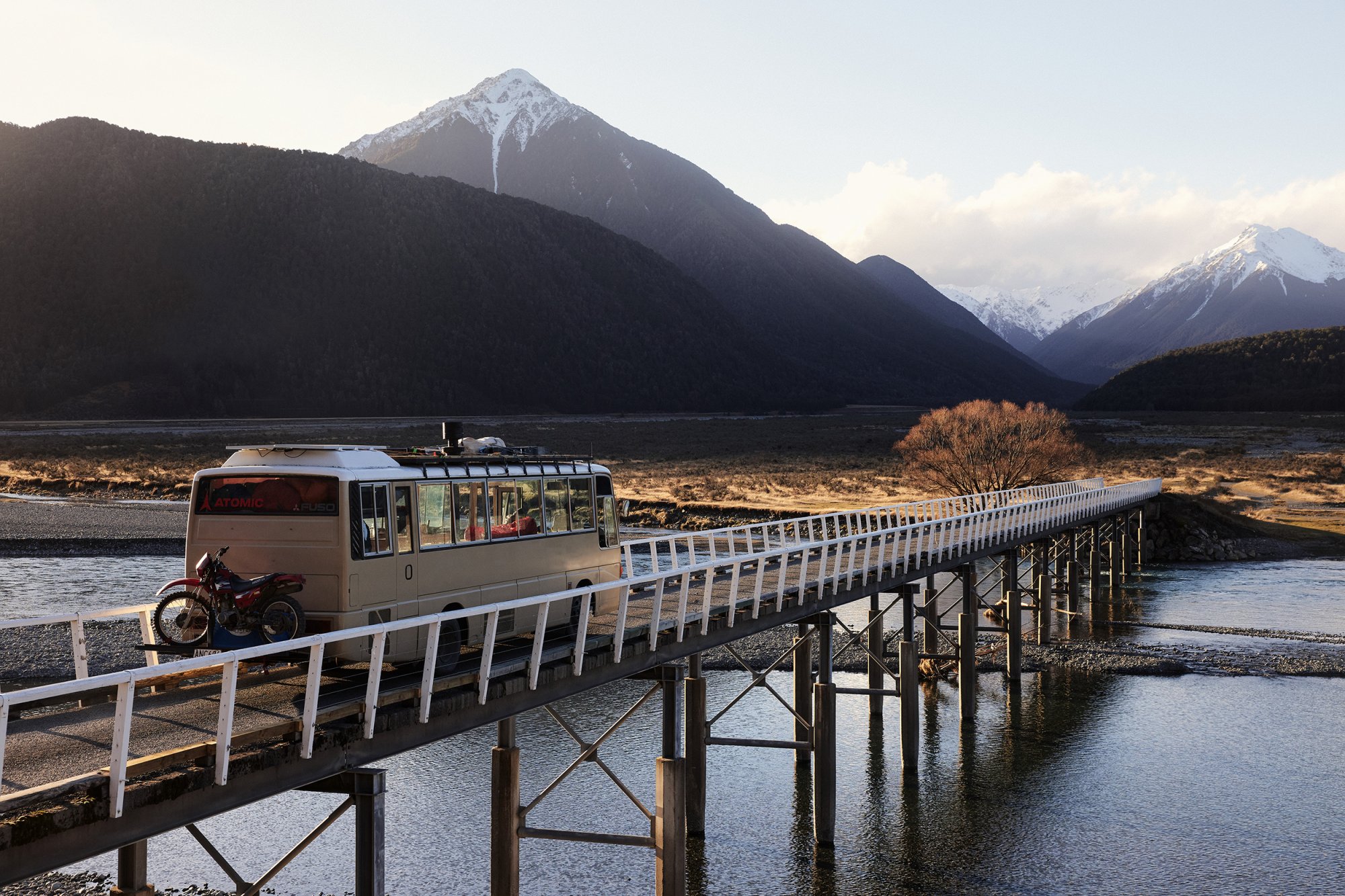 Water skiing and horse trekking are a couple of the moments shared. Are these things planned before the trip, or did they happen along the way?
They actually happened naturally, I jokingly put a water ski rope on the gear list and someone actually threw one in. There was a warm North West day where some rain and winds keep us off the mountain so we naturally made the most of it at our campsite by the lake. The Horse riding was even more spontaneous, while guests at Mt White Station, Manager Derek rigged up a couple of horses, threw us on them, and said good luck. Miguel and I took off down the paddock side by side, with not an ounce of control between us. Miguel was soon thrown off, and I managed to settle mine down.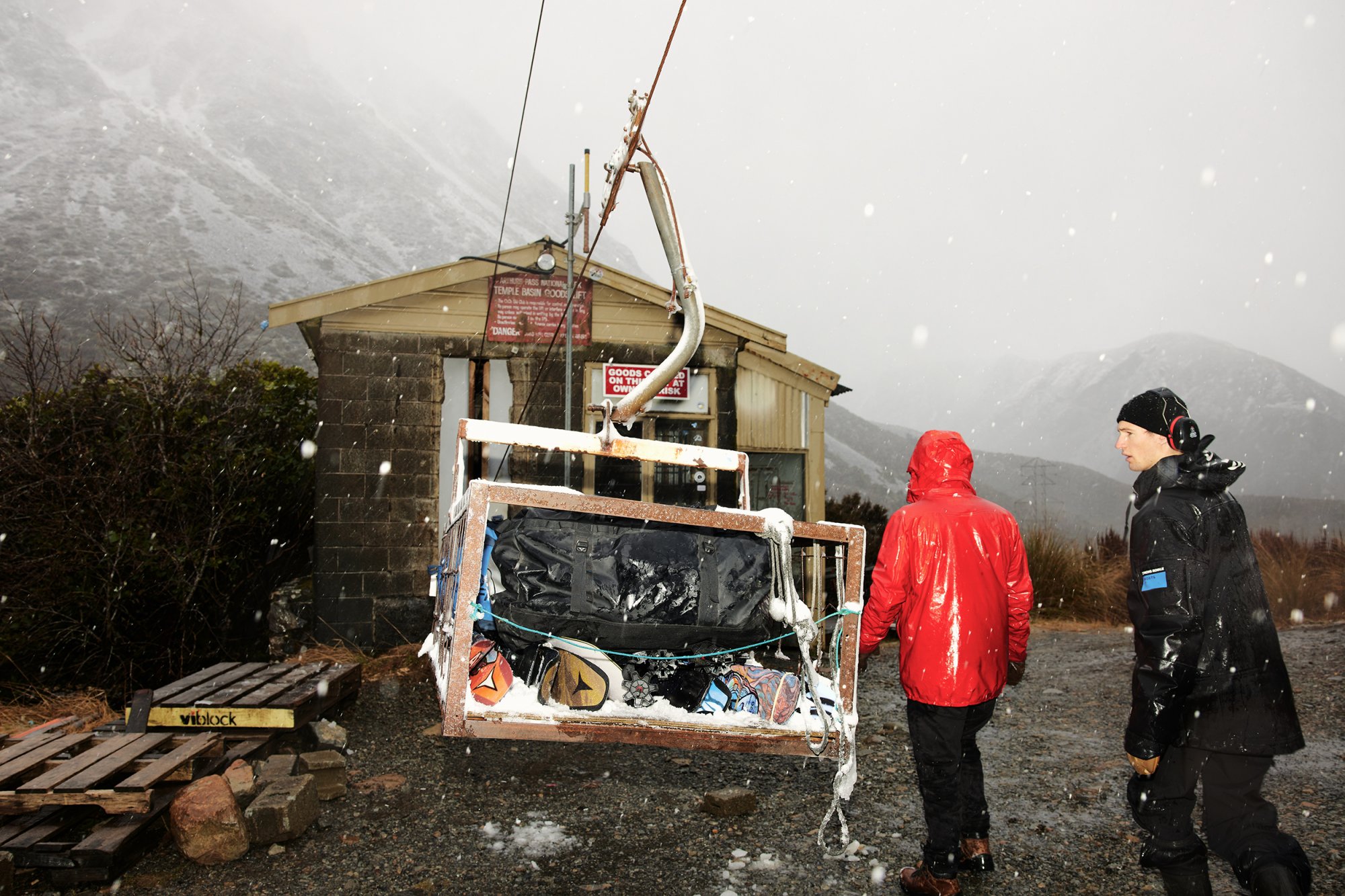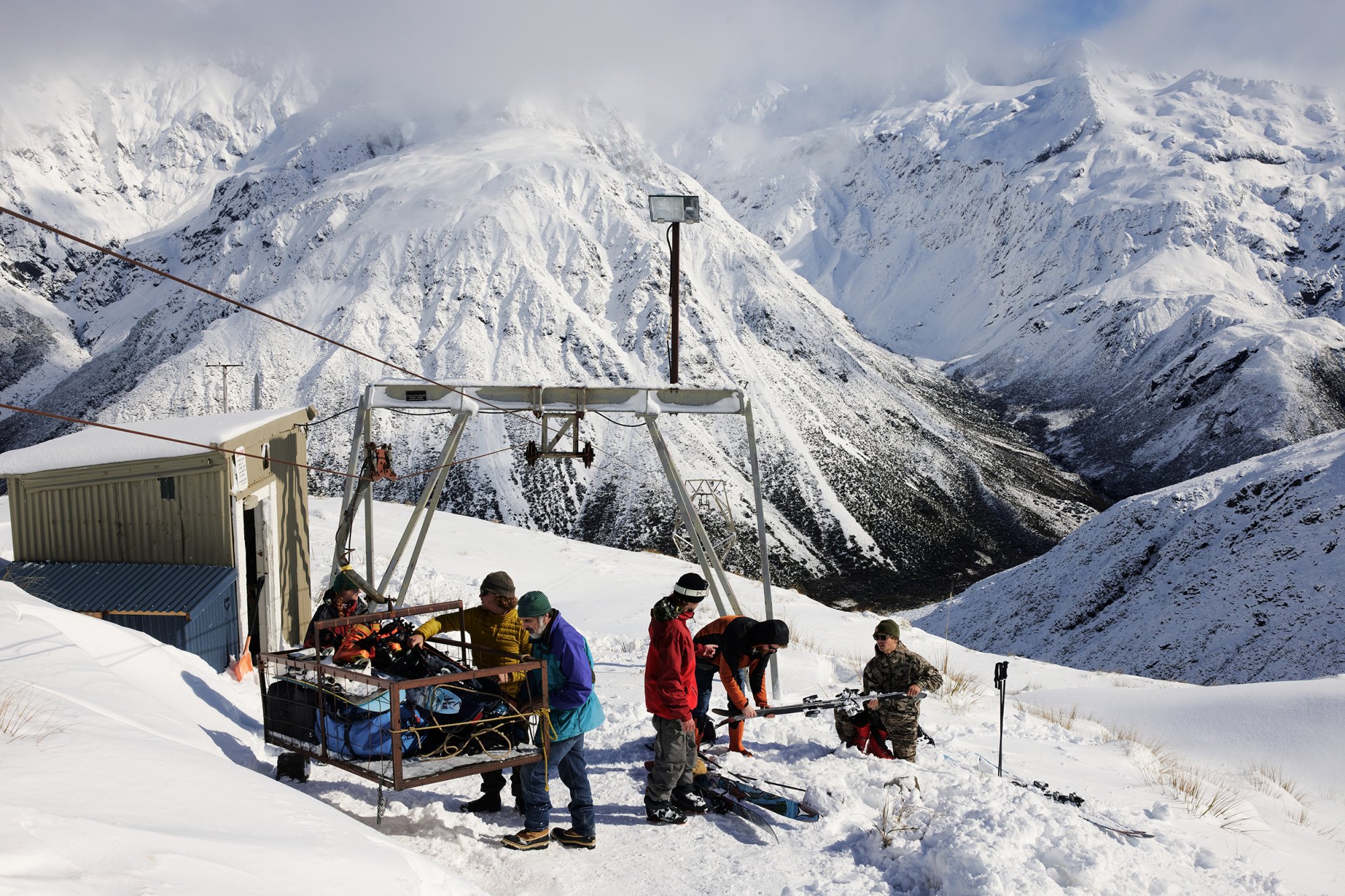 What were the highlights of making this film for you?
I really enjoyed the trip itself, after working on the bus and planning it for so long, it was amazing to get on the road and actually do some skiing.
This area is really special to me, so spending an extended period of time there felt good. But I would say my favourite part was showing some of the crew these resorts that Jamesa and I grew up at but that they had never been to.
It was really rewarding to share these pockets of NZ ski culture with good friends.