Meet: Cameron Clemett
From bike set up, to the highlights and challenges along the way, this interview with Cameron covers it all.
• August 6th 2020>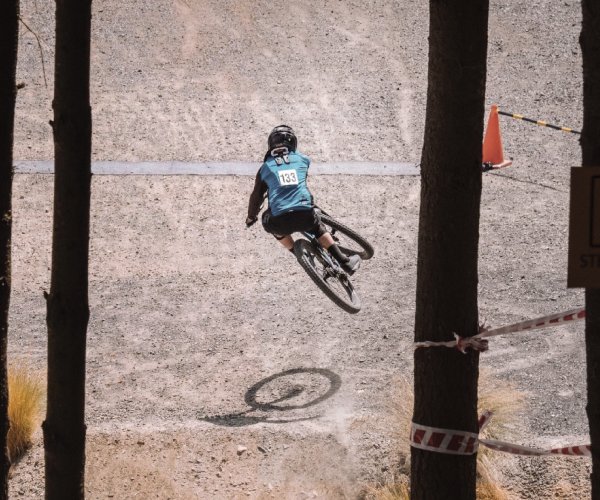 "I love the adrenaline rush that you get when you ride gnarly sections on the limit and of course BIG jumps…"
Wide Open: Hey Cameron, can you tell us a bit about where you grew up, and how you got into mountain biking?
Cameron Clemett: I was born in Blenheim and have grown up here. I probably first got into Mountain biking with my Dad. He used to ride XC and was training to do the Pioneer. He was entering a lot of events as part of his training, so I started to do them too. My first competitive events were probably the local Cyclocross and XC events.

WO: What type of riding do you do?
CC: I race Enduro and Downhill -
---
"I first got into Enduro after talking to Justin Leov – he had just moved back to Blenheim and Dad took me out to his house to meet him and talk about his racing career. I loved listening to his stories and the hearing of the adventures he'd had while racing overseas. This really sparked my interest in the gravity aspect of Mountain biking."
---
As Justin developed his property Jentree and reinstated a former National Downhill track, I then started to get my first real taste of DH.
WO: Local bike shop?
CC: About 3 years ago my parents bought Cycle World Blenheim. I work there 3 days a week after school.
WO: What bikes are you currently riding?
CC: I've got a 2021 Specialized Demo Race and a 2020 Specialized Enduro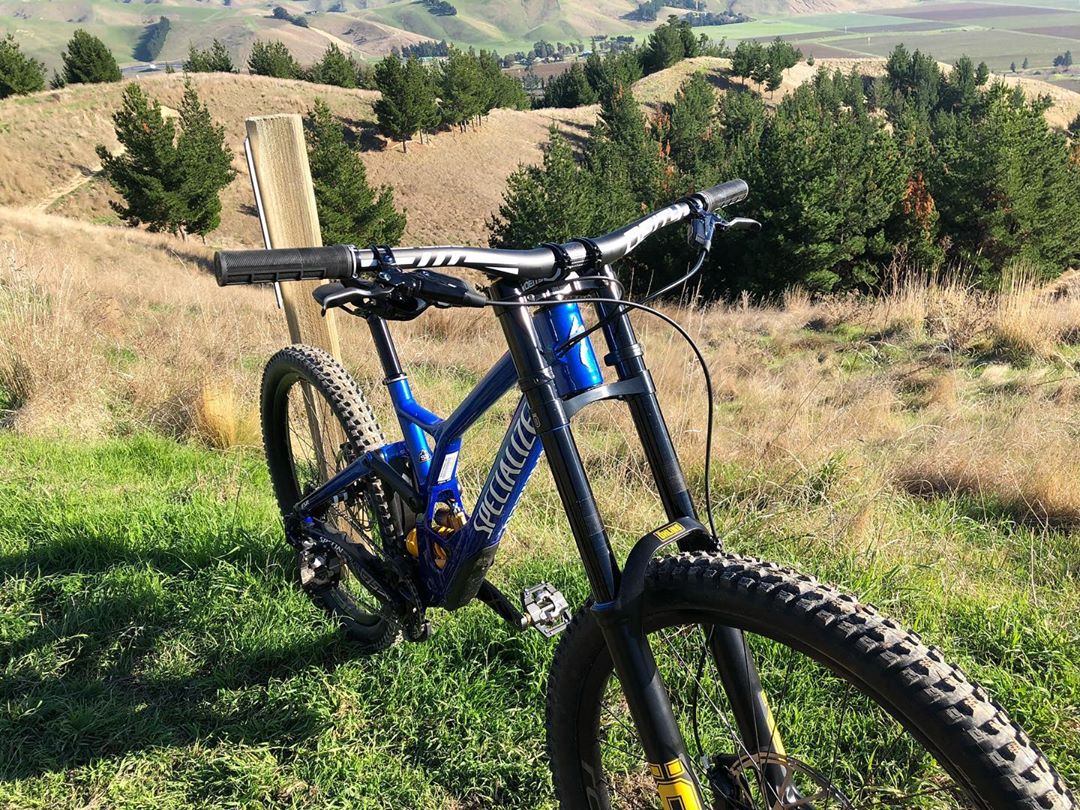 "I always run a 780mm wide handlebar and I like a touchy brake set up."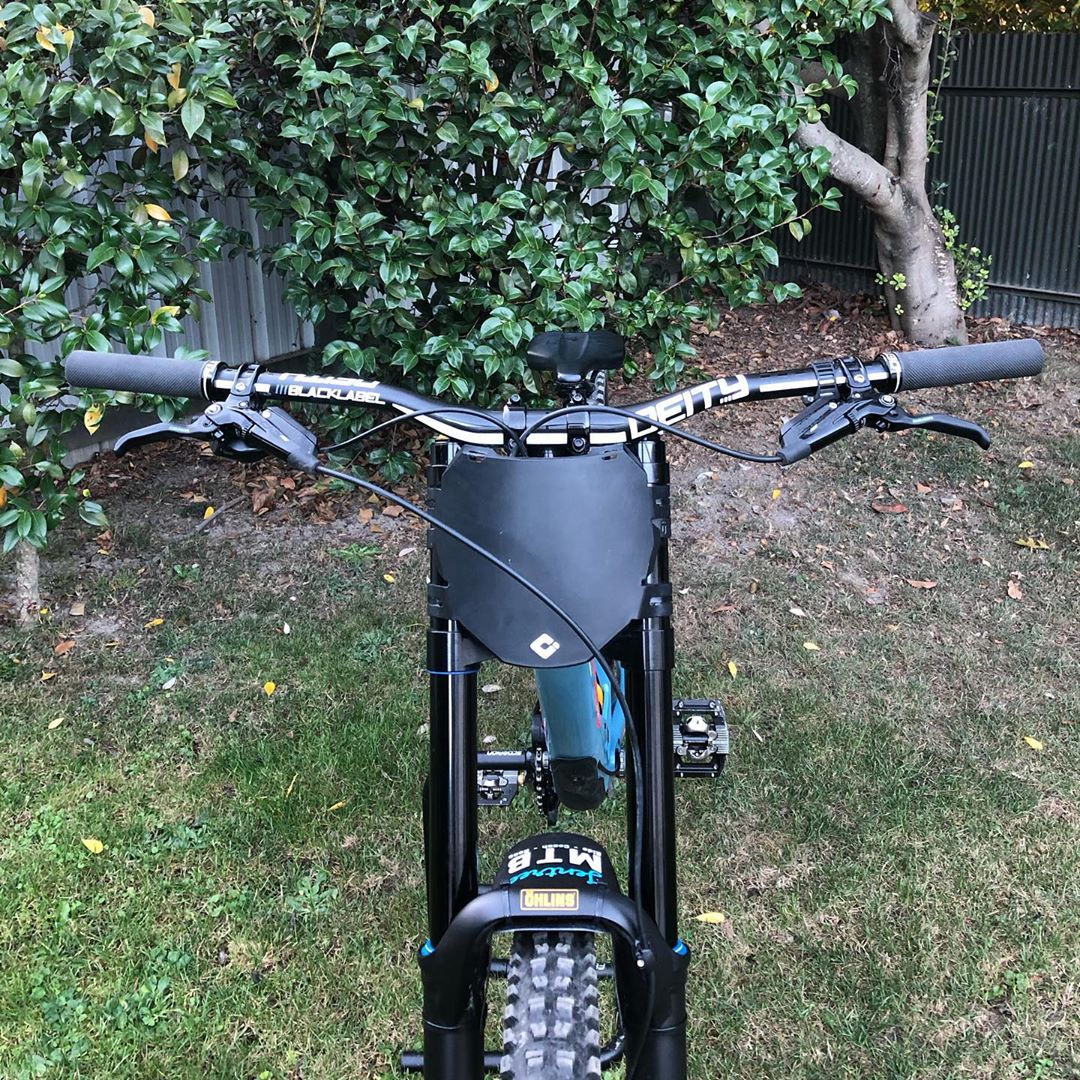 WO: When did you first decide to compete?
CC: My first DH event was the Secondary School National DH at Crankworx Rotorua 2018. One of my favourite places to race is Signal Hill in Dunedin, as I really like the big rock gardens and the unpredictable weather conditions. No two days are ever the same.
WO: What do you like about riding?
CC: I love the adrenaline rush that you get when you ride gnarly sections on the limit and of course BIG jumps…
WO: What challenges have you faced?
CC: Coming back from injury is always a challenge. In January this year at Coronet Peak while practicing for Nationals a silly crashed resulted in a complete ATFL tear. Another challenge that I have faced a lot is doing all my race preparation, and then crashing in the only run that counts. It's super hard mentally because I know I have the speed and always think about what if I didn't crash.

WO: What's your process for learning something new on the bike?
CC: When I'm trying something new, I never give up until I've done it. Once I have started it I won't stop till I finally do it.
WO: What advice would you give to someone who has just started mountain biking?
CC: Get your bike set up by someone who knows what they are doing like a bike shop.
---
Do not give up, always push yourself to get better. Do something that challenges you every time you ride.
---
WO: What does life beyond bikes look like for you?
CC: Other than bikes and school, I spend a lot of time working in the bike shop, going to the gym, swimming and hanging out with friends.

WO: So, what's on the cards for the future?
CC: The local races are due to start-up in the next couple of weeks, and I can't wait. I've spent a lot of time training and riding, preparing myself for next year's race season. It will be my first-year U19. I want to be prepared, so I can perform the way I want. I'm also super keen to get overseas to race some world cups. So let's see what the future brings.
---
SUPPORTED BY
---



Cycle World Blenheim
Specialized
DEITY Components
Wide Open