A lightweight frame bag for weekenders, overnighters, and everyday riding.
Product Series Guide:
| | |
| --- | --- |
| Expedition | Travel further by bike, everywhere from the weekend ride to a global tour. |
| Backcountry | Optimised for technical riding, singletrack and mountain trails. |
| Racing | Racing Series unites minimal weight and optimal performance in an uncompromising package that also excels in everyday rides. |
Backcountry Frame Pack (2L)
$179.99
or 4 interest free payments by Zip
info
Delivery
FREE on orders over $99
Returns
30-day returns. Read our policy.
APIDURA - BACKCOUNTRY FRAME PACK 2L
A lightweight frame bag for weekenders, overnighters, and everyday riding.
The Backcountry Frame Pack is versatile enough that many riders keep it on their bikes full time, carrying tools and spares on short rides and bikepacking kit on longer adventures.
This mountain bike frame bag is designed for compact frame geometries, with a reversible fit to suit both steep and slack angles. It's well suited to storing heavier items, creating a low centre of gravity on the bike and maintaining natural bike handling.
Inside, the frame bag features lash tabs for securing contents and reducing rattle. We've also installed a battery lead and hose port for charging electronic devices or drinking on the go. A reinforced structure ensures a stable fit, no matter what shape the frame is.
Two-way fit for different frame geometries
Internal lash tabs for securing contents
Protected cable port
Reflective graphics for enhanced visibility
Ultra-durable, lightweight body fabric
---
SPECIFICATIONS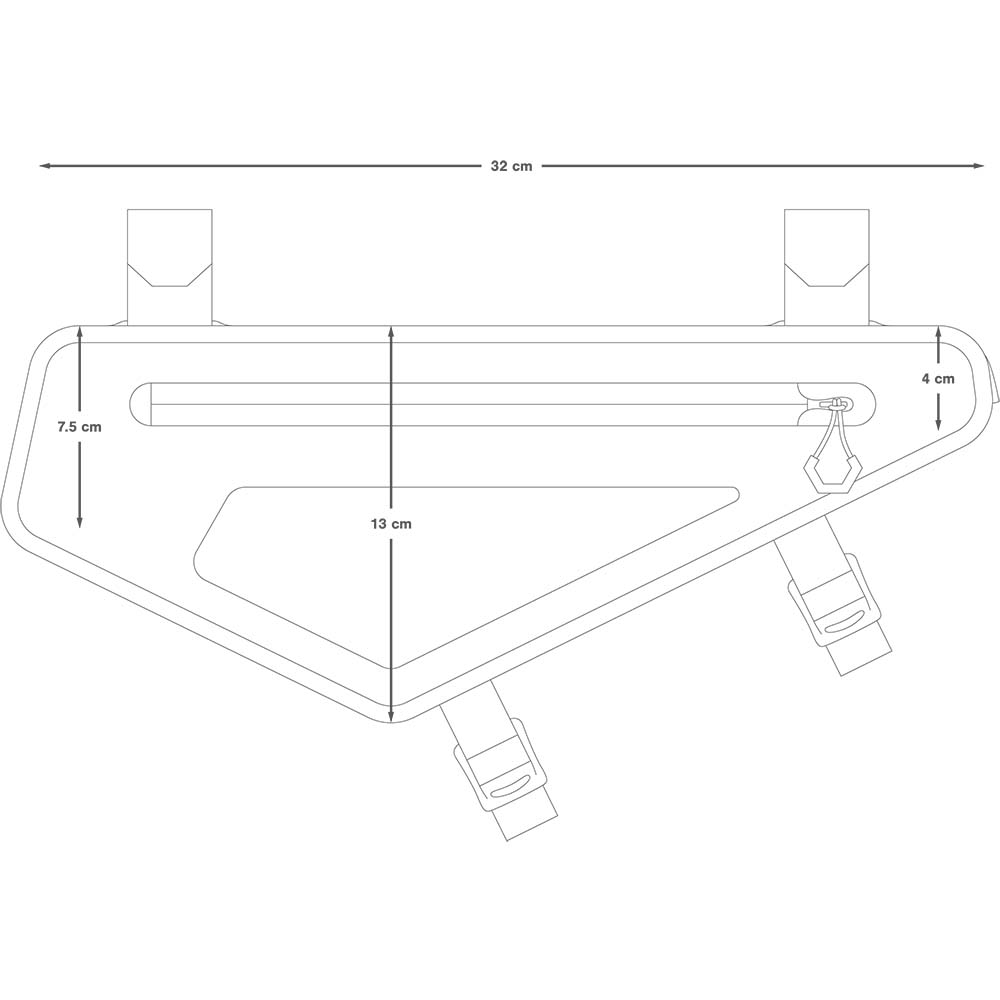 ---
Materials
The Backcountry Frame Pack is made from Dimension-Polyant VX21, a four-layer laminated fabric originally developed for the maritime industry and our proprietary 420D nylon; a rugged fabric made to our own exacting specifications for durability and waterproofing. Designed to fit the demands of off-road riding, these materials offer full waterproofing, light weight, low stretch, and high abrasion and tear resistance. Notably, it's welded together at the seams, creating a watertight seal that ensures the top tube pack remains completely waterproof.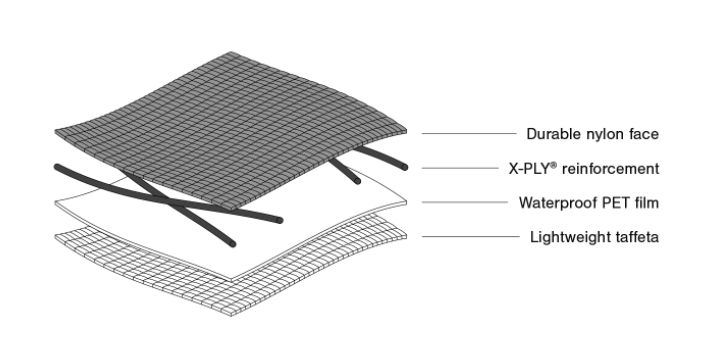 ---
Care Instructions
Wash the Frame Pack by hand, using a mild diluted soap if necessary. Afterwards, let it air dry.

Do not machine wash, machine dry, or iron.
---
APIDURA
We're an independent, family-run business of cyclists, makers and problem solvers, brought together by a shared mission to find better ways to explore the world by bike.
Apidura was born from necessity; pioneering ultralight, rackless packing systems to help us take our love of cycling further and allow riders to unlock their instinct for adventure. As devoted adventure cyclists, we design with our fellow riders in mind, creating products that address genuine needs and bring new value to the bikepacking scene. We create the best packs we can, using technical materials and precision crafting techniques – and when we find a way to improve them we do so straight away and without fanfare. We don't do 'seasons', limited editions or discount our gear – we simply create the best possible technical bikepacking gear that's built to last.