CAMO
ALLOY ELLIPTICAL
-
DROP-STOP A - 9/10/11/12 SPEED

The CAMO chainring system was created by Wolf Tooth engineers for Chainline And Material Optimization on direct mount style cranks.
or 4 interest free payments by Zip
info
Delivery
FREE on orders over $99
Returns
30-day returns. Read our policy.
CAMO OVAL DROP-STOP CHAINRING
We created CAMO (Chainline And Material Optimization) for direct mount style cranksets. Easily swap between chainrings on a whim and enjoy a variable selection of chainring options, all compatible with your selected CAMO spider or BashSpider. With no nuts or spacers involved, swapping chainrings takes less time than brewing a cup of your favorite beverage.
NOTE - This is an elliptical CAMO chainring only. A CAMO Spider is required to complete this system.
KEY ADVANTAGES
Perfect chainline for wear and shifting precision
Optimal material usage for weight, stiffness, and wear
Spend less for chainring swapping by buying only the chainring, compared to chainrings that have an integrated spider
Swapping chainrings is very fast with only five small bolts and no nuts
Availability, as Wolf Tooth has many direct mount options: round or oval, stainless or aluminum, for several cranksets.
Wolf Tooth's patented Drop-Stop® wide/narrow tooth profile for the ultimate chain retention and mud shedding ability
CAMO mounting bolts are included with each spider.
POWERTRAC ELLIPTICAL
More power? Check. Better traction? Definitely. Less shifting? Yup. Funky uneven pedal stroke? Not with Wolf Tooth's PowerTrac Elliptical™ (PTE) chainrings. Our proprietary design means a slightly less ovalized ring (10%) with less aggressive timing (112°) than competitors' versions; any change to your pedal stroke is unnoticeable for most riders, but they still provide the power and traction benefits inherent to oval chainrings.
It's like having two chainrings in one! With PowerTrac Elliptical rings, the larger-diameter section of the ring engages with the chain at the optimal point on the downstroke, or "Power Zone" – between 1-5 and 7-11 on a clock face – to take advantage of your body's natural biomechanical power. For example, during this section a PTE 34t ring is equivalent to a 36t round ring. Similarly, in the "Recovery Zone" (11-1 and 5-7) the smaller section on the PTE ring engages, maximizing efficiency in the weakest part of the pedal stroke; here the PTE 34t ring is equivalent to a 32t round ring.
Additionally, the above provides a smoother, more efficient pedal rotation, which means better traction. Steadier torque on the rear wheel means less spinning out in the "Power Zone," while pedaling is easier during the "Recovery Zone," so you maintain momentum.
COMPATIBILITY
This is a chainring for Wolf Tooth CAMO spiders. It is NOT compatible with any other chainring mountings.
CAMO spiders come with Stainless Steel Bolts.
Chainline - varies by which spider you choose
Use Drop-Stop A for all 9, 10, and 11 speed chains or 12-speed SRAM Eagle, KMC, Connex or Wippermann chains. Not compatible with SRAM AXS Flat Top, Shimano 12-speed HG+ or 13-speed Campagnolo chains.
DROP-STOP TECHNOLOGY
Wolf Tooth's patented Drop-Stop® wide/narrow tooth profile delivers ultimate chain retention and mud shedding ability. See below for Drop-Stop A compatibility.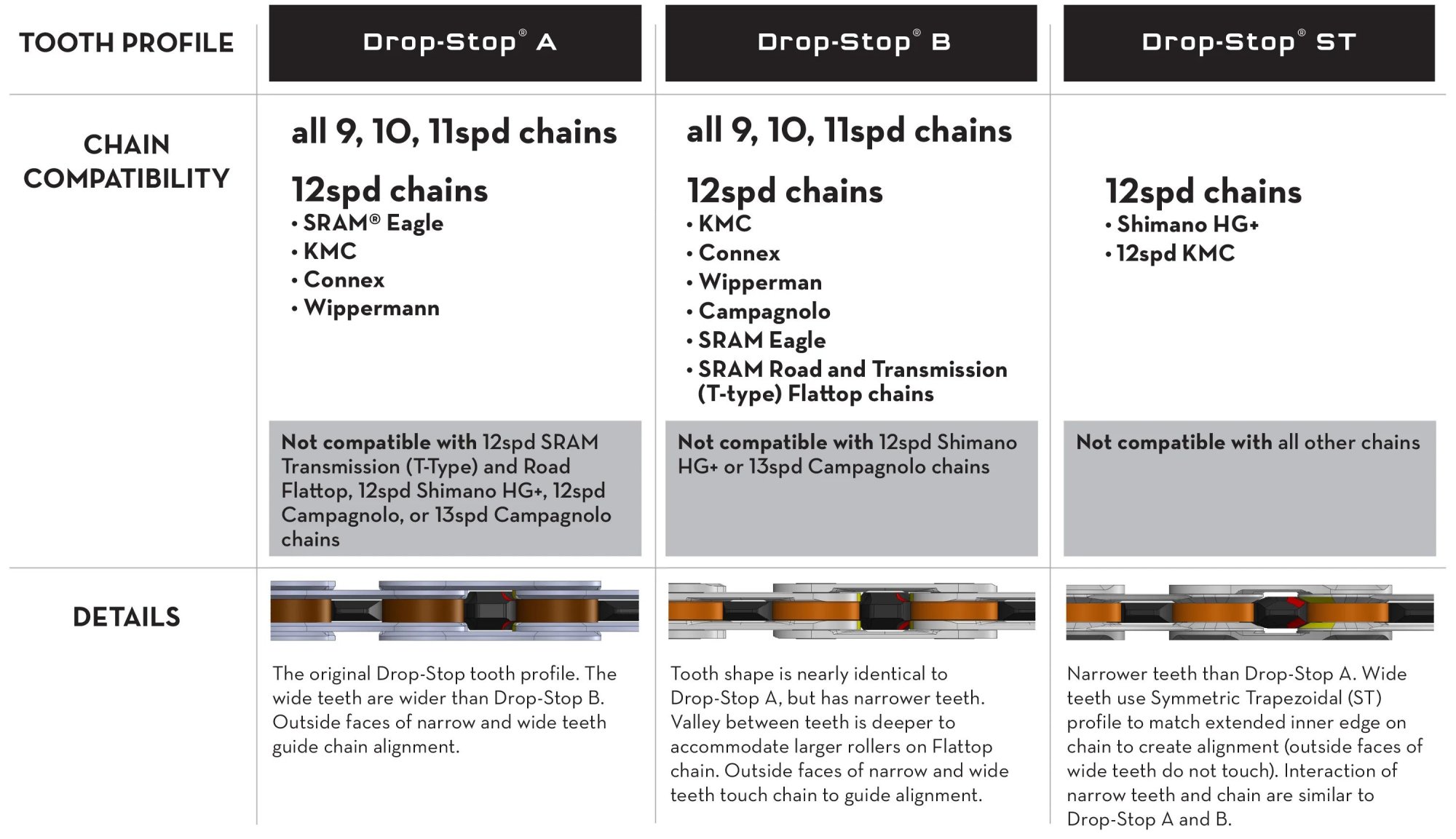 RECOMMENDATIONS / INSTALLATION NOTES
We recommend the use of a clutch style rear derailleur for the best chain security.
If you plan to ride in very muddy conditions, we recommend a chainguide or chainkeeper in addition to a clutch-type rear derailleur. Without these precautions, you may experience chaindrops and/or chainsuck.
You will be able to access all bolts without removing the spider
Line up the little dot on the ring with the dot on the spider. Don't worry, you cannot install the ring in the wrong rotational orientation.
Be sure the bosses on the spider "plug in" to the chainring.
Torque bolts only to 4-5 Nm and use blue Loctite threadlocker


SPECIFICATIONS
Weight: 30t • 32g | 32t • 38g | 34t • 46g
Material: 7075-T6 aluminum
Made in USA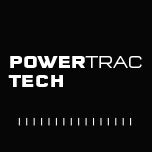 ---
The Story
Wolf Tooth was founded to design and manufacture precision cycling products that emphasize function, performance, and reliability to meet the needs of our fellow racers and riders.
We are a group of cyclists in Minneapolis, Minnesota that spend a lot of time talking about bike components. Like most detail-obsessed riders, we're always looking for new products that could make our bikes lighter, faster, more versatile, or more reliable. We pride ourselves on delivering premium products of the highest quality.