KOKO
AERO ROAD
-
KOKO - Tauriparipa (White + Grey)
Meaning "To Soar, Fly" in Māori
WHAT YOU GET
Frame
Fork
Headset
Seatpost
Thru-Axles
Quick-Fit Spacers
MANA Bar - included with frameset at no extra charge. Please view options here and indicate your preference in your order delivery notes.

DELIVERY TIMEFRAME
Your frameset will be shipped directly to you from Chapter2's warehouse facility in Hong Kong via DHL, with Wide Open handling all aspects of the delivery process. All prices include shipping costs. Please allow 1-2 weeks for delivery from the time of placing your order.
or 4 interest free payments by Zip
info
Delivery
FREE on orders over $99
Returns
30-day returns. Read our policy.
CHAPTER2 - KOKO - TAURIPARIPA (WHITE + GREY)
ABOUT THE FRAME
Air resistance is the single most critical factor that separates a fast bike from a bike that cuts through the air like a bird. KOKO means "to soar, fly" in Māori and as the name suggests, our top-tier Aero Road model will have you smiling from ear to ear from the sheer thrill of unadulterated speed.
Taking the RERE's Aero credentials to the next level, the KOKO now has Kamm-Tail profiles incorporated into the downtube, increasing the overall stiffness of the bottom bracket and headtube by 13.35% and 35.64% respectively. Married to our aerodynamically optimised and ergonomic MANA bar, the combination makes for a super sleek, high-performance racing machine.
MODEL BENEFITS
Aero Racing Frame: Aerodynamic Performance
Cable Integration: Improved Aerodynamics and Clean Aesthetic
Adjustable Compliance: Tuneable Seatpost Flex for Added Compliance
Rear Wheel Cut-out: Improved Aerodynamics
Kamm-Tail: Aerodynamic and Stiffness where needed
Up to 32mm Tire Clearance: Increased Tire Options
T47 BB: Noise-free and Easy to Service
Latex Mandrels: Improved Stiffness to Weight in Front Triangle
Frameset Only: Bespoke & Personal
Limited Edition: Exclusivity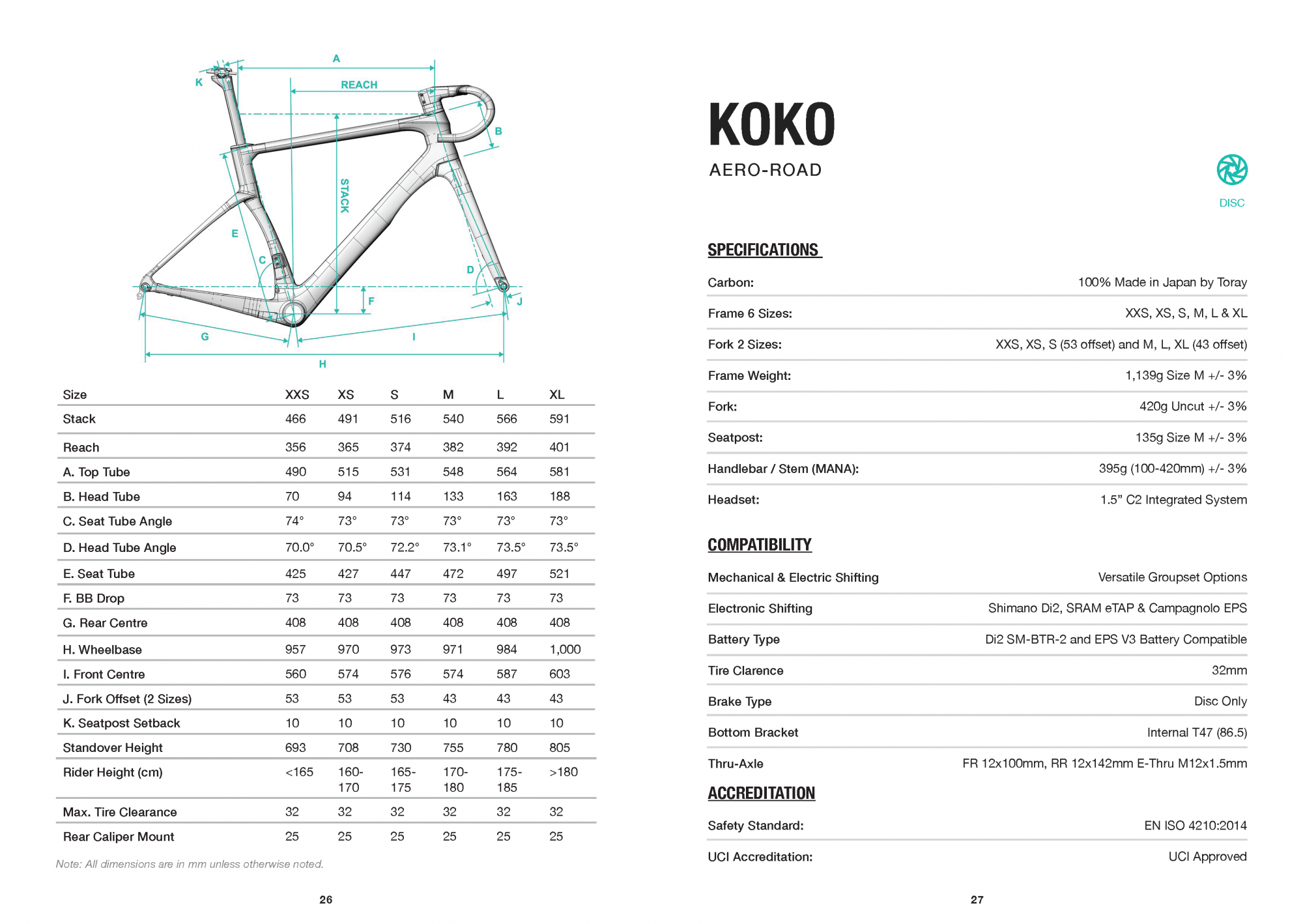 ---
EXCLUSIVE BRAND,
WITH A BOUTIQUE BIKE SPIRIT.
CHAPTER2 is an exclusive brand with a boutique spirit, crafting framesets for discerning individuals who believe the process of creating a personal statement is as important as building their dream bike.
At the heart of CHAPTER2, we find the extraordinary and diverse nature of New Zealand sculpted in each frame design. This earth is inhabited by 1,000 years of Māori heritage known for its legendary warrior spirit, which is our soul, our inspiration, our why. CHAPTER2 bikes use Japanese-made Toray® carbon fibre exclusively and have all been fully tested at Auckland University's Wind Tunnel, the same facility where Emirates Team NZ (America's Cup) does their testing.
---
RIDE YOUR
NEXT CHAPTER.