PEAK
GRAVEL
-
climb higher, descend faster, explore further.

APPLICATION: Gravel, All-Road
CASING CONSTRUCTION: Standard 1.0 Ply, Tubeless Complete
TREAD COMPOUND: Silica4
CASING/PROTECTION: 120tpi R:Wall
DIAMETER: 700c
WIDTH: 40mm
WEIGHT: 475g
RECOMMENDED INSTALLATION: Front or Rear
or 4 interest free payments by Zip
info
Delivery
FREE on orders over $99
Returns
30-day returns. Read our policy.
GOODYEAR GRAVEL TYRE - PEAK
The hard-hitting member of the Goodyear All-Terrain family. A tyre that excels in every department: weight, rolling efficiency, durability, traction and ease of use. Just as likely to be seen conquering long alpine climbs as it is taming the inevitable descent that follows. When your sense of adventure & wanderlust gets the better of you, reach for the Peak. Beyond the chairlifts, paved roads and everyday life, there's a world only accessible via your own power & determination, and limited only by your equipment. The Peak maximizes your efforts in your search of the unknown, and places you on top of the podium when facing down the competition.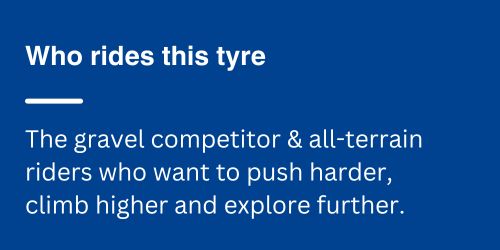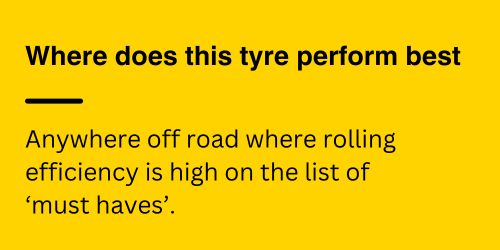 FOR PEAK PERFORMANCE
A round profile, closely-spaced tread, and supple casing contribute to Peak's low rolling resistance, while ample traction and braking performance are delivered thanks to siping on every knob and its multi-dimensional Dynamic:A/T compound.
Optimized for hard hitting gravel terrain.
TUBELESS COMPLETE™
A Goodyear Bicycle Tires proprietary design that features all the benefits of a Tubeless Ready (TLR) tire with additional air retention properties.
A Multi-compound material layer is added to the tire casing, allowing for improved air retention while providing additional puncture and cut protection with minimal weight increase. Our unique design means more sealant remains after installation, ready for the moment you need it.
R:SHIELD
This is a layer of additional puncture protection located under the tire's tread cap. Tyres utilizing our R:Shield offer excellent puncture protection while their sidewalls remain supple to ensure high performance.

APPLICATION: Gravel, All-Road
CASING CONSTRUCTION: Standard 1.0 Ply, Tubeless Complete
TREAD COMPOUND: Silica4
CASING/PROTECTION: 120tpi R:Wall
DIAMETER: 700c
WIDTH: 40mm
WEIGHT: 475g
RECOMMENDED INSTALLATION: Front or Rear
---