EAGLE
SPORT
-
DAY-IN, DAY-OUT PERFORMANCE

APPLICATION: Performance Everyday Road
CASING CONSTRUCTION: Tube Type
TREAD COMPOUND: Dynamic:Pace
CASING/PROTECTION: 60 TPI Single Ply
DIAMETER: 700x28c
WEIGHT: 280g

or 4 interest free payments by Zip
info
Delivery
FREE on orders over $99
Returns
30-day returns. Read our policy.
GOODYEAR ROAD TYRE - EAGLE SPORT TUBE TYPE - 28MM - TAN
When out riding, your focus should not be on your equipment. As the hours click by, the bike disappears beneath as you become one with your machine. Sometimes the best components are the ones you don't notice because they simply do their job.
Designed to balance multi-condition grip and robust durability, the Eagle Sport has been developed to provide responsive handling and long-lasting durability through carefully selected materials and delivers great day-in, day-out performance in an economical package.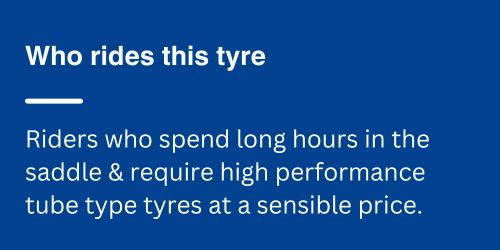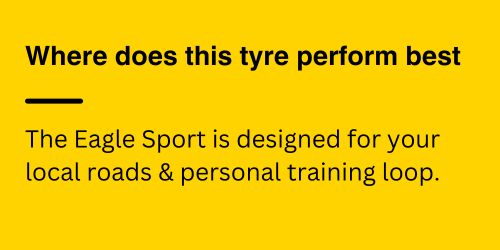 DYNAMIC COMPOUNDING
The Dynamic:Pace compound was developed to improve puncture resistance while maintaining dependable grip and low rolling resistance by utilizing silica and strengthening additives.


PROTECTION
Our R:Shield breaker belt provides improved puncture protection under the tread while maintaining overall performance.
Increased tread cap thickness coupled with durable Dynamic:Pace compound provides long lasting durability. A 60tpi casing is less prone to cuts and abrasion damage and provides a comfortable, durable ride.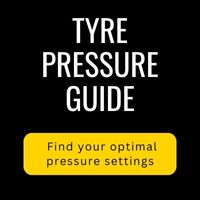 ---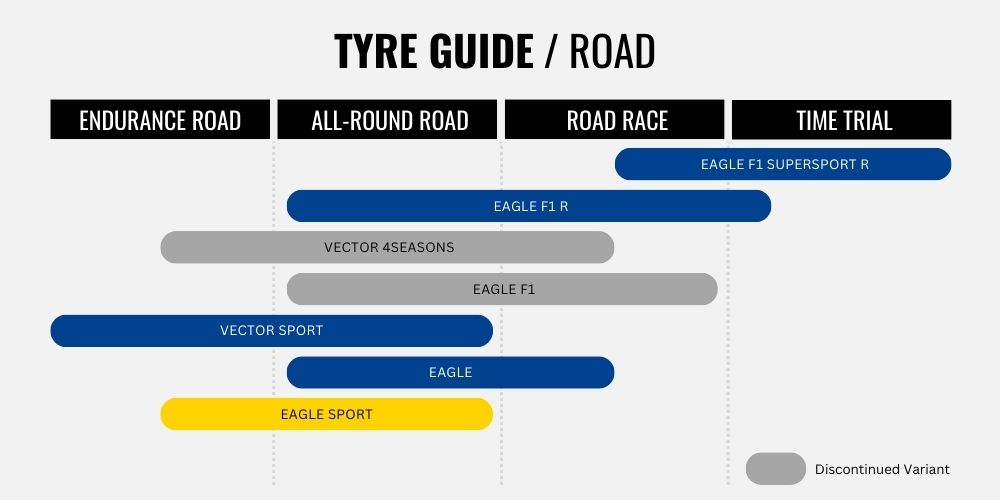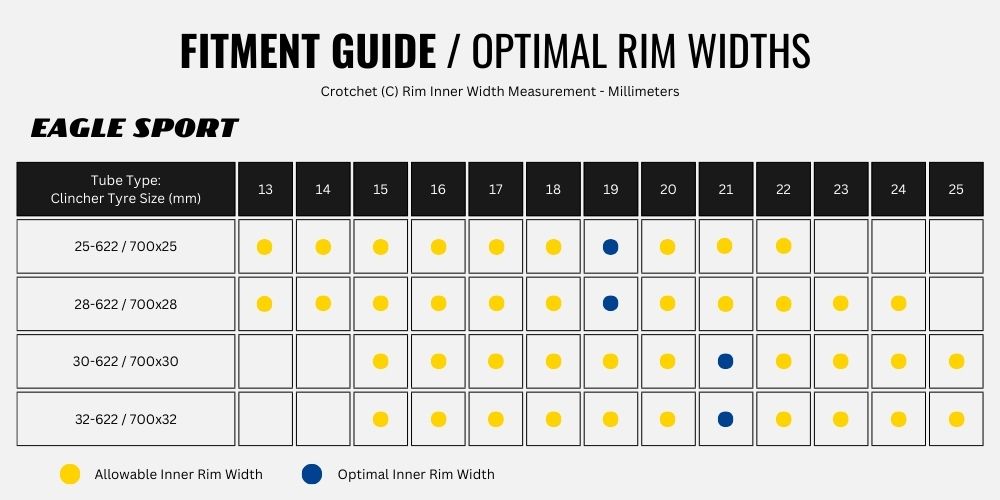 GOODYEAR ROAD TYRE - EAGLE SPORT TUBE TYPE - 28MM - TAN